A host of United Kingdom elections are scheduled to be held on Thursday 5 May 2016, including the London Mayoral election, English council elections and various national assembly elections.
Depending on where you are registered to vote, you could also be eligible to elect the next police and crime commissioner in your area.
This helpful tool lets you find out which elections you can vote in, based on your postcode or town, and information to help you decide who to vote for.
It will reveal information on your constituency, who your current representatives are, who is running, past results, and a profile of the area.
Voters in the London Mayoral election can choose between frontrunners Sadiq Khan (Labour) and Zac Goldsmith (Conservative).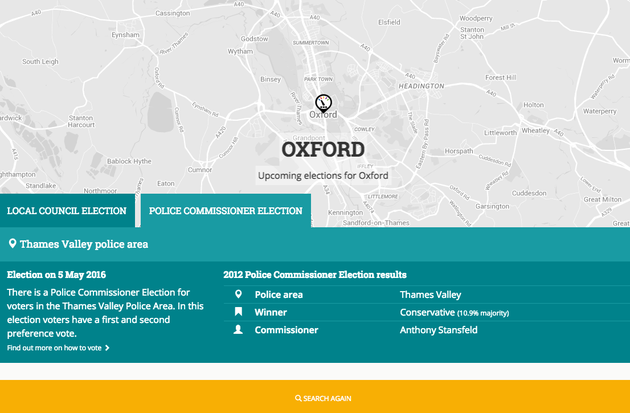 Other elections being held on the same day include the National Assembly for Wales election, the Scottish Parliament election and the Northern Ireland Assembly election. 
SUBSCRIBE TO & FOLLOW UK POLITICS