First things first: There are spoilers from episode three of 'Game Of Thrones' series seven incoming.
If you haven't seen the episode and have no desire to read about what happened, the please leave the page now.
Got that? Done? Let's go…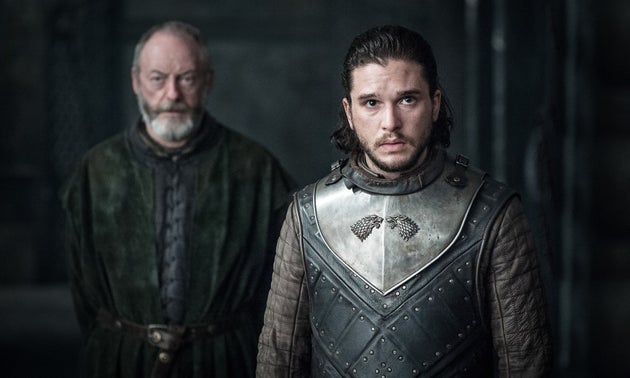 Monday (31 July) night's 'Game Of Thrones' sees one of the most hotly-anticipated meetings finally take place, with Jon Snow coming face-to-face with Daenerys Targaryen at Dragonstone - but our friends over in the US get an early look at the series, with their episodes being aired on Sunday evenings.
When the paid finally met, fireworks didn't exactly fly to begin with and it all got off to a slow start thanks to Daenerys' insistence that Jo use a traditional bended knee greeting at the start of their conversation.
Naturally, many fans in the US - and some seriously dedicated UK ones who stayed up until 2am to tune in - took to Twitter once the pair met…
The current series of 'Game Of Thrones' is the penultimate one and the first three episodes have served up plenty of talking points.
Game of Thrones' most significant deaths
SUBSCRIBE TO & FOLLOW UK ENTERTAINMENT