Any 'Strictly Come Dancing' fan knows fake tan is a massive part in the show, but we have feeling they love it even more on the Irish version. 
At least that's the only explanation we have as to why one contestant went on the show looking like this: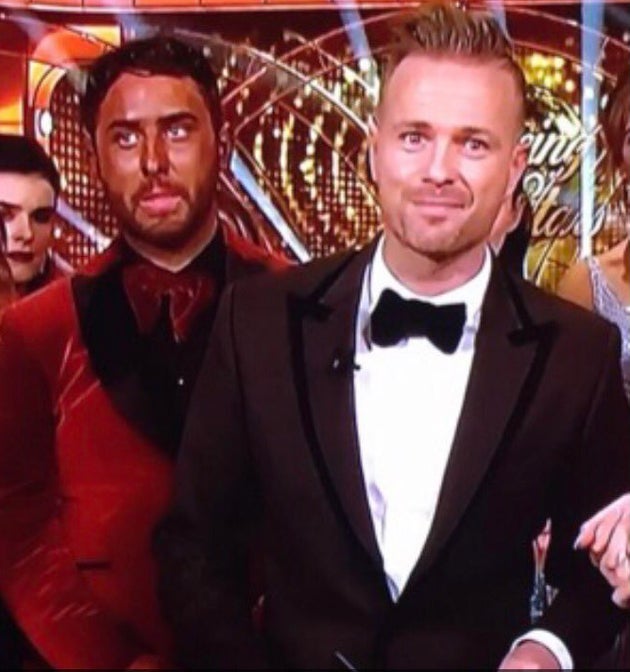 Contestant Hughie Maughan, who signed up for 'Dancing With The Stars' following his appearance on 'Big Brother' last year, suffered an epic tanning fail, on Sunday (15 January) night's episode of the Irish series.
His fellow contestants weren't about to let him live it down either: 
The rest of the internet had a good old chuckle about it too, comparing his look to the time Ross from 'Friends' had a mishap during a visit to a tanning shop: 
Hughie's fiancé Ryan Ruckledge, who he met on last year's 'Big Brother', also made light of his error, having previously claimed he wanted tanning injections made available on the NHS: 
However, it seems Hughie only has himself to blame, as a 'DWTS' insider told The Irish Sun he was warned about going too dark.
We have a feeling he may be reconsidering that judgement now. 
15 Dream 'Strictly Come Dancing' Celebs
SUBSCRIBE TO & FOLLOW UK ENTERTAINMENT