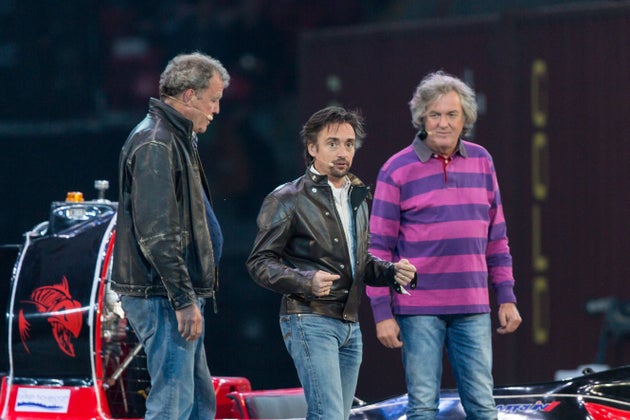 Responding to the news that Jeremy would need time off work, Richard Hammond shared a post on the team's website, Drive Tribe, commenting simply: "Wow. I didn't know he had a job."
Similarly, when one fan urged Jeremy to "stop smoking" as fans "like having him around", Richard replied bluntly: "Speak for yourself."
This isn't the first obstacle that has hit the presenting trio while filming the second series of 'The Grand Tour'.
The incident left him needing knee surgery, with the presenting team later revealing that Richard's recovery had led to big changes in their filming schedule.
Jeremy noted at the time: "As I write, James May is sitting in the hell hole that is Gatwick Airport waiting for a budget airline to take him to a shoot that Hammond should have been doing.
"Meanwhile, I've been up since dawn, rewriting all of the scripts and ideas we had to accommodate the fact that Hammond can't drive for the next few months."
The second series of 'The Grand Tour' is expected to begin streaming on Amazon Prime in the autumn.
17 Times Jeremy Clarkson Did Something Outrageous
SUBSCRIBE TO & FOLLOW UK ENTERTAINMENT