The 'TOWIE' cast member appears in a TV commercial for the website, which - as the name quite clearly states - sells all of its stock for a fiver.
Back in July, Leigh-Anne spent a few minutes making a parody of the ad which - no disrespect to Georgia - is pretty funny.
However, the reality TV personality was not impressed, and recently commented on the Instagram video to make her thoughts on Leigh-Anne's joke crystal clear.
"I'm shocked and upset to see you have used your social media to made a video mocking the advert I did," she wrote. "I'm honestly shocked to see this… I have always been a fan of Little Mix & part of that is because you always talk about 'empowering women' not mocking them & bringing them down.
"You are the last group of girls I would have ever imagined mocking a girl for trying to make a living." [sic]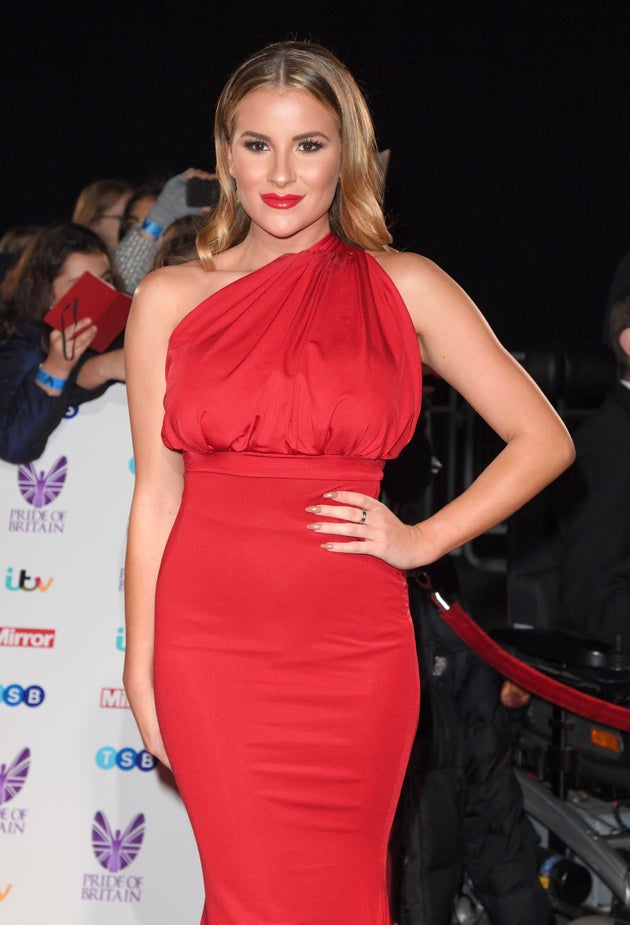 Georgia's comment has sparked hundreds of responses from Little Mix fans, with many (unsurprisingly) defending Leigh-Anne's spoof clip.
"Leigh anne is a fan of 'TOWIE 'and if she knew It would hurt u like this then she wouldn't have done it," writes one, while another has posted: "I have always thought you was pretty sound but reacting like this just is seriously over the top!" [sic]
This isn't the first time the worlds of Little Mix and 'TOWIE' have collided, as Jesy Nelson previously had a romance with cast member Chris Clark.
SUBSCRIBE TO & FOLLOW UK ENTERTAINMENT