Backstage at the Charlotte Olympia spring/summer 2017 show had the appearance of a Bugsy Malone outtake, with the models in glitzy showgirl getups.
But that belied the true nature of the London Fashion Week show on Sunday 18 September...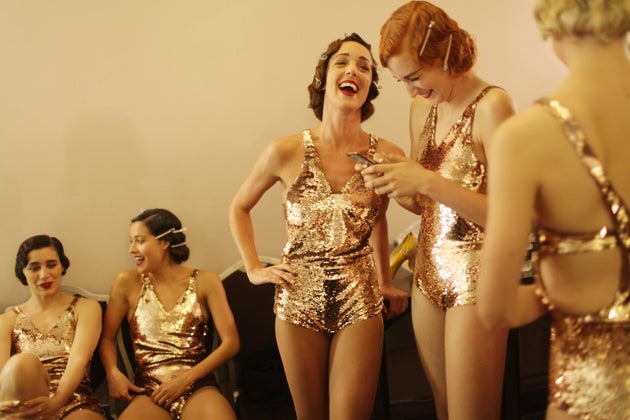 Which as Olympia put it herself was "bananas".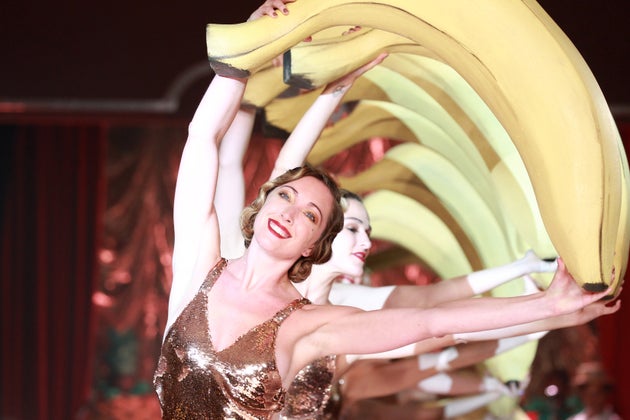 This isn't the first time bananas have featured in Olympia's collections. Her Banana Bag was a best seller from her S/S11 collection, 'Flying Down To Rio', which was inspired by Carmen Miranda.
Olympia previously told Vogue that alongside Miranda, Josephine Baker was another of her "favourite pin-up girls" and there are nods to Baker's famous banana skirt and dance in spring/summer 2017 show.
Baker found fame in 1926 when she appeared in a musical show called 'La Revue Nègre' in Paris, dressed in a skirt made from rubber bananas. Baker played on racist stereotypes held by many of her white audience and reclaimed her image.
In a Vogue retrospective of Baker, Morgan Jerkins writes: "Crossing her eyes, waving her arms, swaying her hips, poking out her backside, [Baker] clowned and seduced and subverted stereotypes. By reclaiming her image, she advanced her career in ways unprecedented for a woman of that time."
Click through the gallery below to see details from the collection:
Charlotte Olympia Spring/Summer 2016
SUBSCRIBE AND FOLLOW
Get top stories and blog posts emailed to me each day. Newsletters may offer personalized content or advertisements.
Learn more