Nicole Kidman is hoping she can finally leave her bizarre applause from this year's Oscars behind her, by proving to the world that she can clap like the rest of us.
And while social media was quick to speculate over exactly what was going on with the 'Big Little Lies' star's clapping, she took the opportunity to settle the matter during an interview on 'Ellen'.
Nicole visibly cringed when the image of her clapping at the Oscars flashed up on the screen behind her during her interview, insisting: "I don't clap like that! I do not clap like that! That is a weird lens."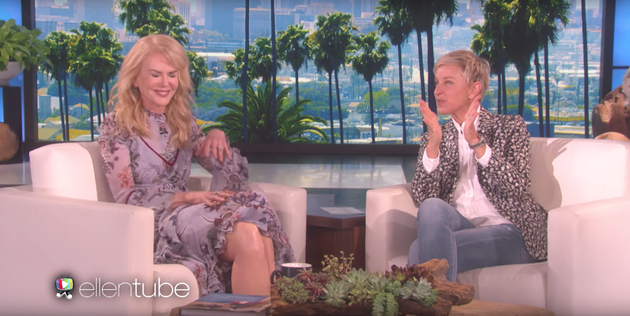 When Ellen Degeneres pointed out that "the lens didn't [affect] anybody else's fingers", Nicole responded that she was determined not to damage the expensive jewels she'd worn to the ceremony, for which she was nominated in the category of Best Supporting Actress.
Ellen couldn't resist putting the 'Moulin Rouge!' star on the spot and asking her to clap for her there and then, but Nicole revealed she'd been "working on it" and was happy to oblige.
Next year, she'll be doing her pre-Oscars shopping at Claire's to avoid a similar media frenzy...
Oscars 2017: All The Pictures From Inside The Ceremony
SUBSCRIBE TO & FOLLOW UK ENTERTAINMENT