Enough energy to power 80,000 hot showers is expected to be generated from the 200 tonnes of waste discarded during the Notting Hill Carnival this Bank Holiday weekend.
Organisers will turn recycable waste generated from discarded rubbish at the popular annual event into green energy.
It is estimated that about two million people will descend on Notting Hill to enjoy the annual festival on Sunday and Monday.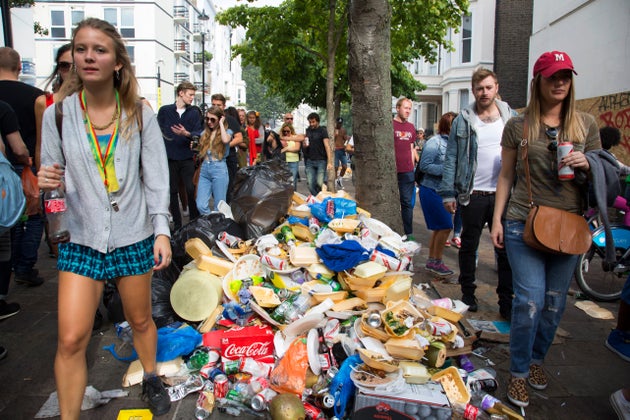 The 3.5 mile route is often left littered with thousands of items of waste following a weekend of partying.
But Westminster City Council, with the support of resource management company Veolia, said that once all of the waste has been collected and the recyclable waste separated and converted into green energy.
The recyclable waste will go to the National Grid to power local London homes and is expected to generate in the region of 97,200 kWh of electricity and 19,600 kWh of heat, which is enough to power 80,000 hot showers or travel 84km on the Tube – four times the length of the Victoria line.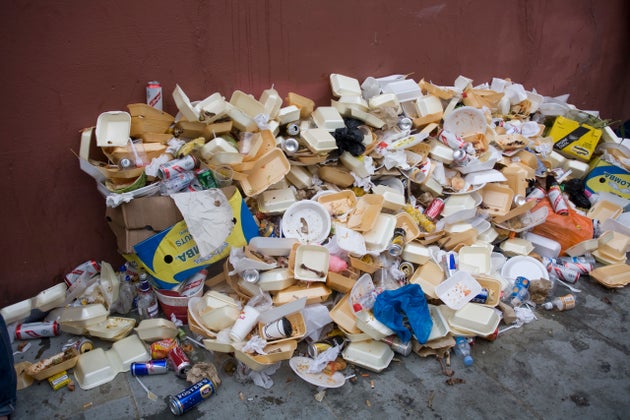 Combined this is equivalent to saving 54 tonnes of CO2 emissions.
About 170 workers and 60 vehicles will clear the rubbish in time for the Tuesday morning commute.
The council said that Notting Hill Carnival is 11 times bigger than Glastonbury.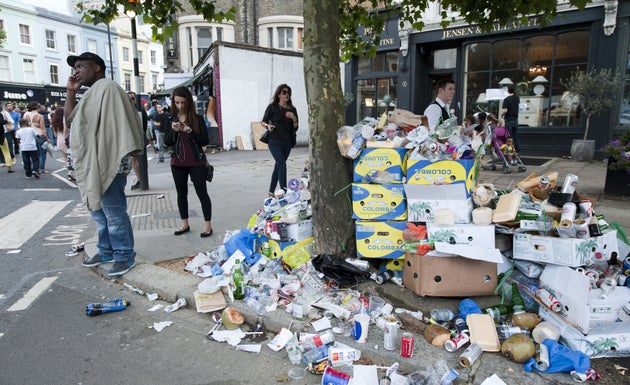 The waste expected from the weekend's celebrations will mainly consist of plastic bags, plastic bottles and food packaging.
Veolia revealed the five most unusual and most common items that line the route of the carnival.
The top five most unusual items found during Notting Hill Carnival are:
Papier mâché dragon
Feathered head dresses
Inflatable palm tree
Broken Samba drum
Coconuts
The five most common items found lining the route of Notting Hill Carnival are:
Caribbean flags
Chicken wings
Rum bottles, approx. 25,000
Beer cans
Whistles
SUBSCRIBE AND FOLLOW
Get top stories and blog posts emailed to me each day. Newsletters may offer personalized content or advertisements.
Learn more