In a moment that has already gone down in the history of the Academy Awards, Warren Beatty and Faye Dunaway mistakenly announced 'La La Land' as the winner at Sunday (26 February) night's ceremony, only for it to be revealed half way through their acceptance speech that 'Moonlight' had actually won.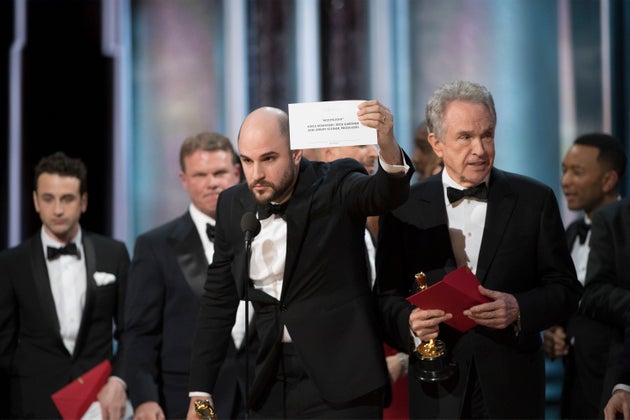 PwC has now issued a statement on the debacle, revealing they handed Warren and Faye the wrong envelope to present the award with. 
They also confirmed an investigation is currently underway to establish how the gaffe happened. 
They said: "We sincerely apologize to 'Moonlight', 'La La Land', Warren Beatty, Faye Dunaway, and Oscar viewers for the error that was made during the award announcement for Best Picture.
"The presenters had mistakenly been given the wrong category envelope and when discovered, was immediately corrected. We are currently investigating how this could have happened, and deeply regret that this occurred."
They added: "We appreciate the grace with which the nominees, the Academy, ABC, and Jimmy Kimmel handled the situation."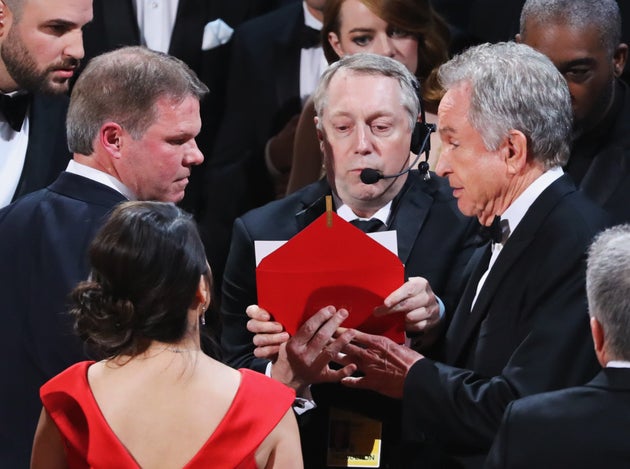 "That's why I took such a long look at Faye and at you. I wasn't trying to be funny."
After that monumental cock-up was sorted out, 'Moonlight' left the ceremony with three Academy Awards, including Best Film, Best Adapted Screenplay and Best Supporting Actor.
Meanwhile, 'La La Land' went home with six gongs, including one for Damien Chazelle, who became the youngest ever recipient of Best Director gong, as well as Best Actress (Emma Stone), Best Musical Score, Best Song, Best Cinematography and Best Production Design.
Oscars 2017: All The Pictures From Inside The Ceremony
SUBSCRIBE TO & FOLLOW UK ENTERTAINMENT