The collaboration will see the CFDA handing out pink badges, designed by the Conde Nast Creative Group, that say: "Fashion stands with Planned Parenthood."
Cecile Richards, President of Planned Parenthood, said in a statement: "We are truly thrilled by the Council of Fashion Designers of America's show of support for Planned Parenthood at New York Fashion Week."
The centres provide services such as cancer screenings, birth control, STI testing and sex education.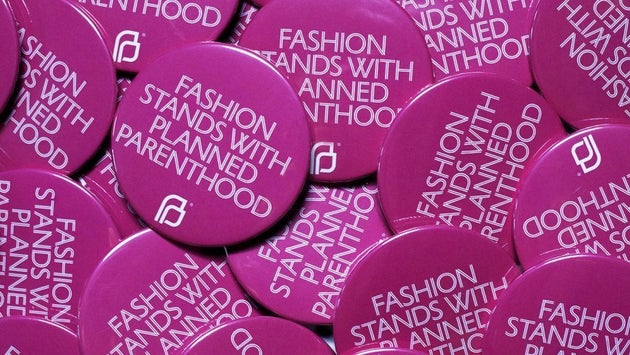 The move comes as the health care provider comes up against continued threats to defund the service, which sees 2.5 million Americans through its doors every year, since President Donald Trump was inaugurated.
CFDA President and CEO Steven Kolb said in a statement: "Civic responsibility is an important CFDA pillar. Defunding Planned Parenthood will impact millions of Americans.
"We will raise awareness and support this fashion week and show that Fashion Stands with Planned Parenthood."
Forty brands are already involved with the campaign, including Kate Spade, Diane Von Furstenberg, Kate Spade, Tory Burch, Zac Posen, Carolina Herrera and others.
And the CFDA is hoping that other designers will send the pin down the runway, put them on models or hand them out to guests in the FROW to get maximum coverage.
SUBSCRIBE TO & FOLLOW UK STYLE