The "roses are red" joke format has been around for a long time, but Twitter users have recently found a new love for it.
Seemingly overnight, people's feeds were filling up with cute little rhymes illustrated with newspaper headlines, screenshots or quoted tweets.
Here's some of our favourites: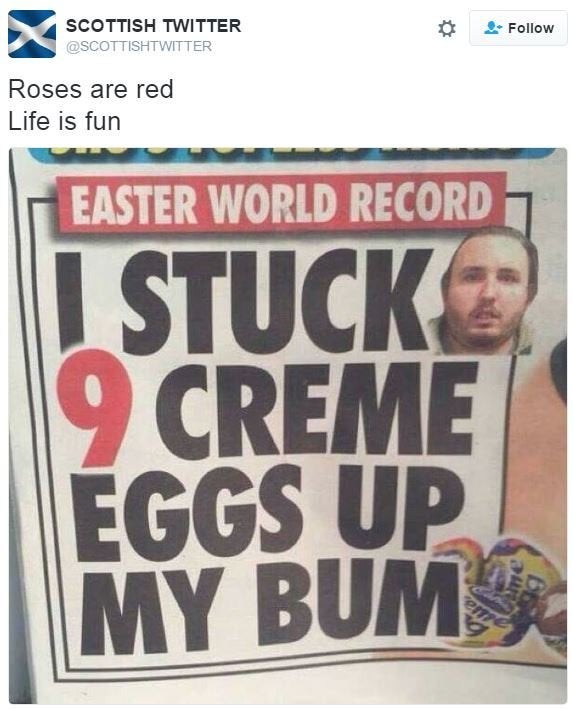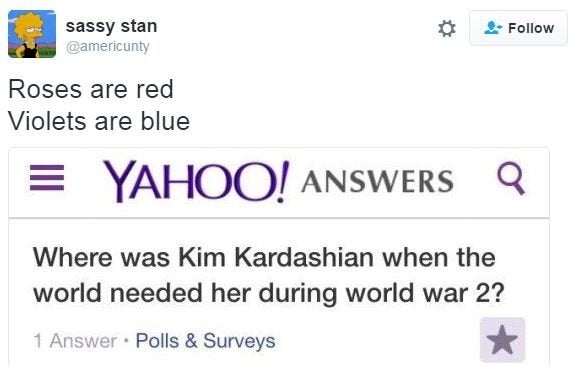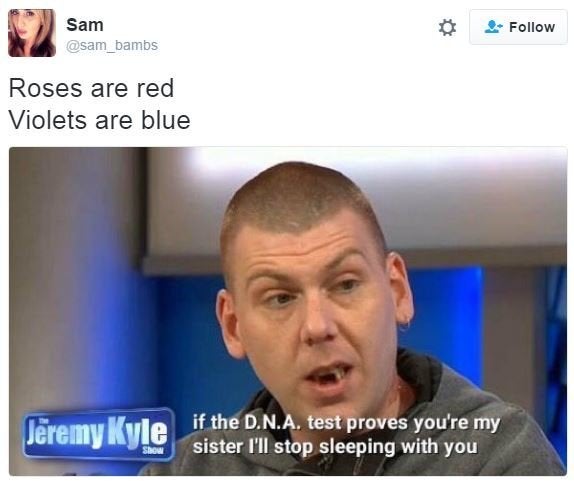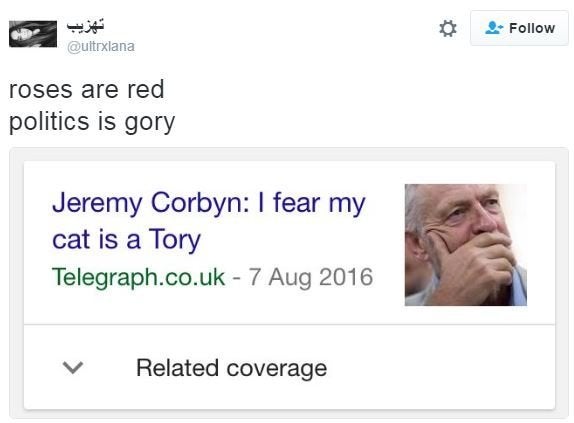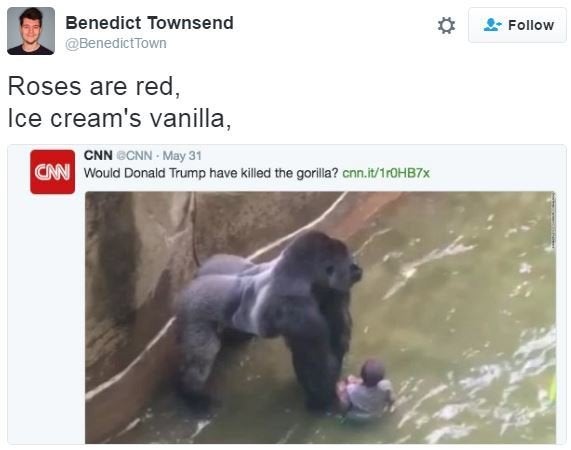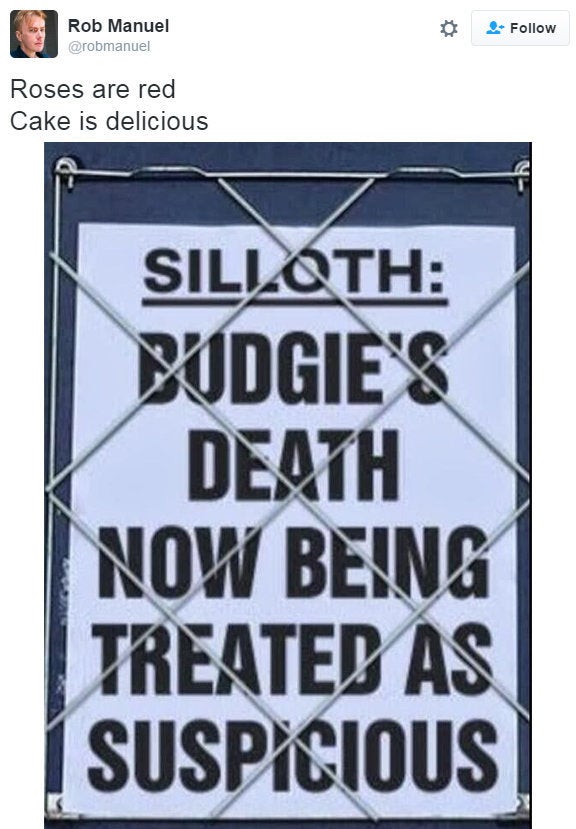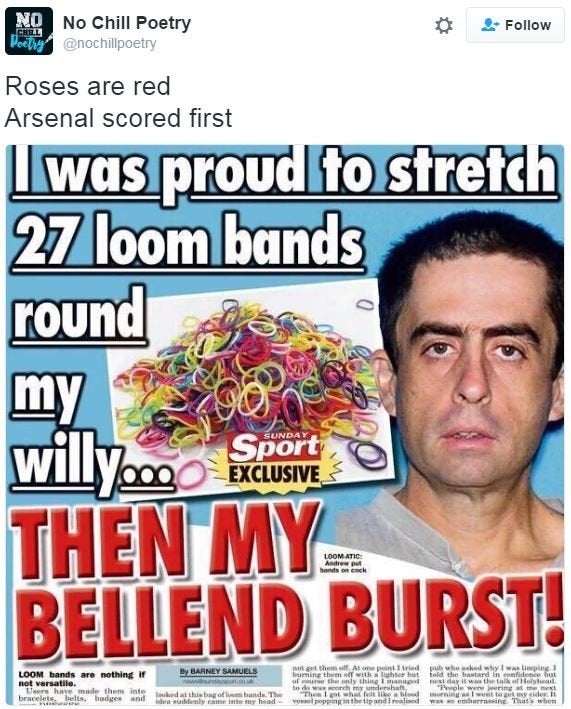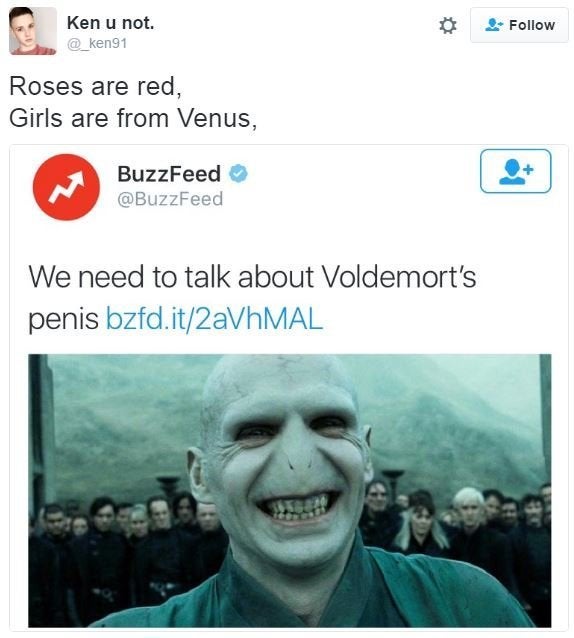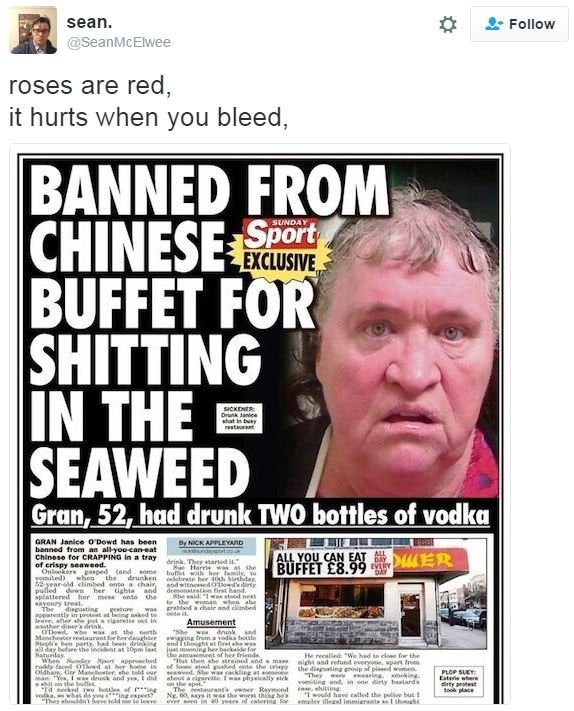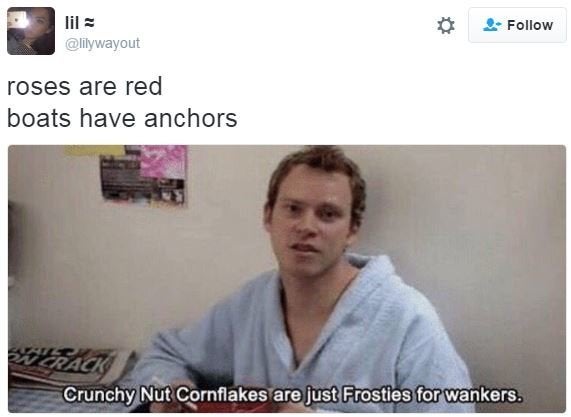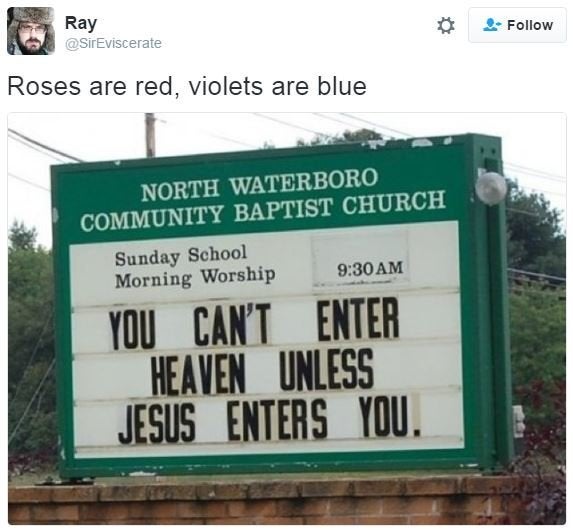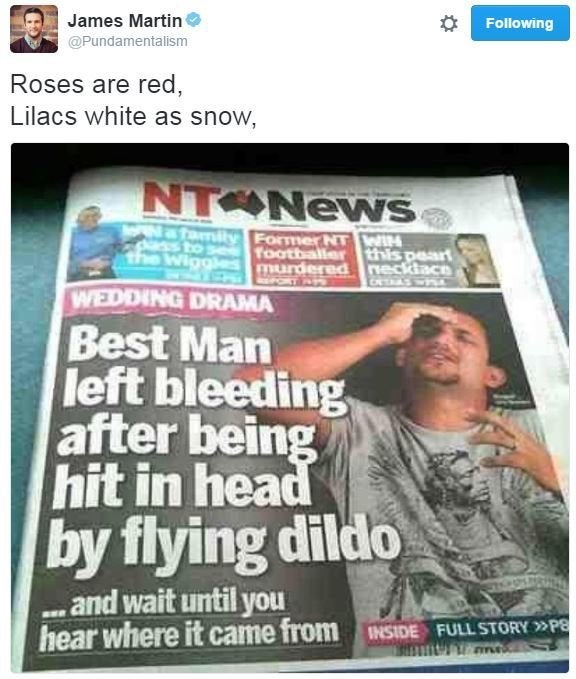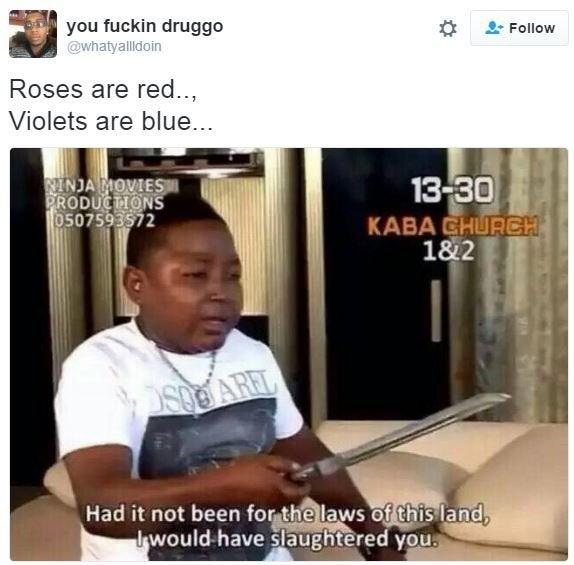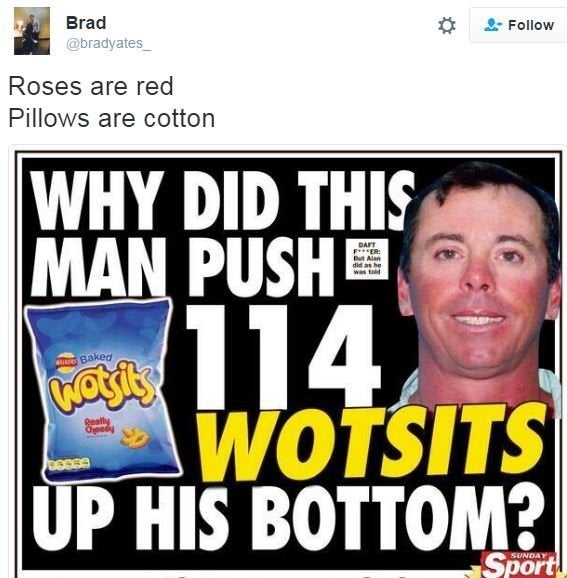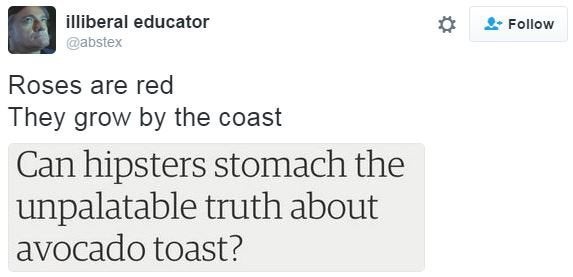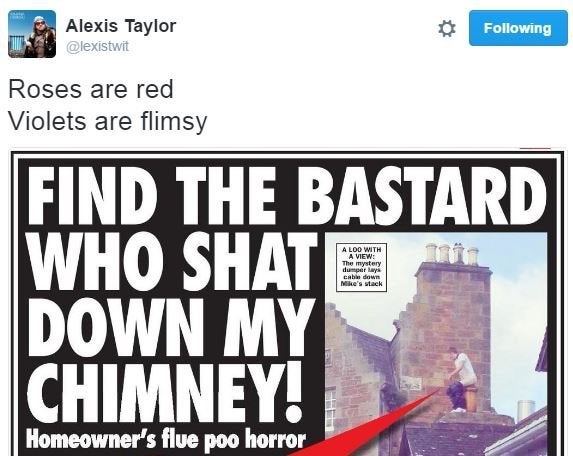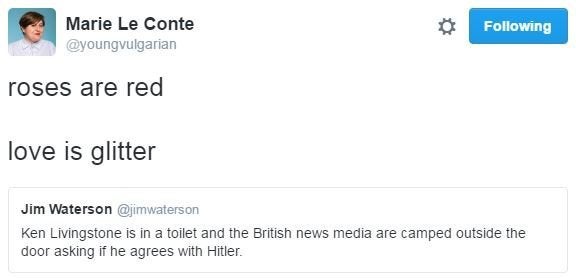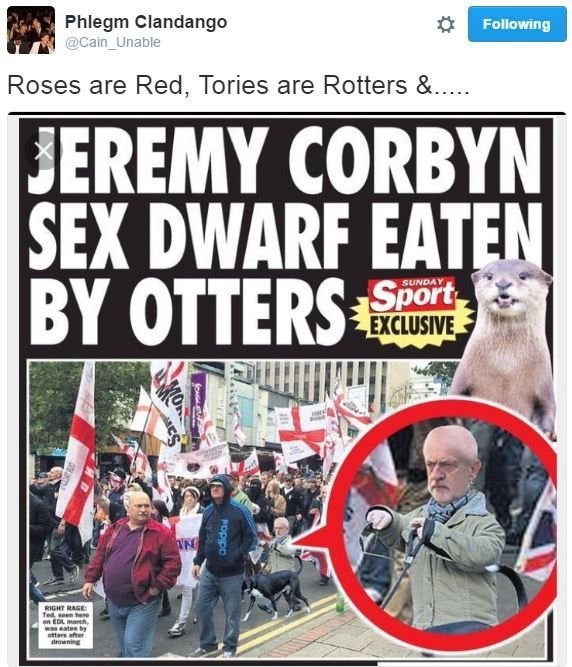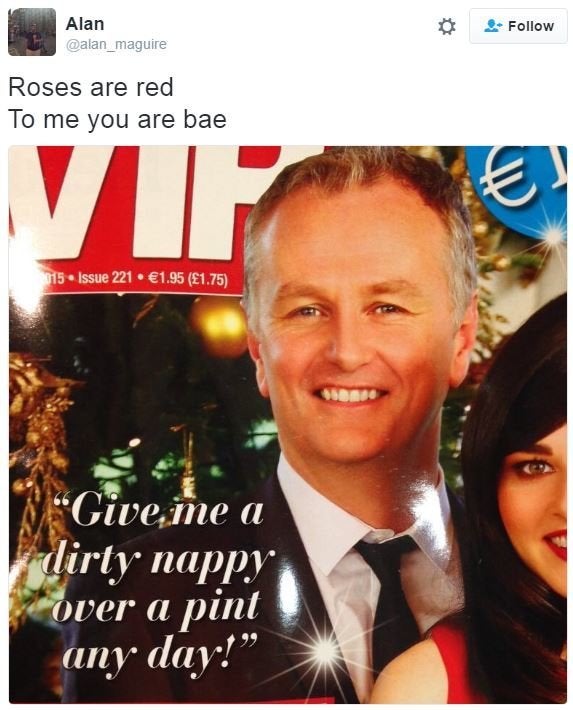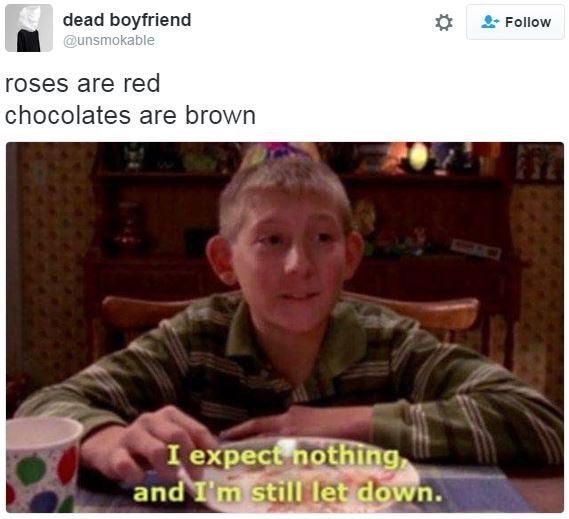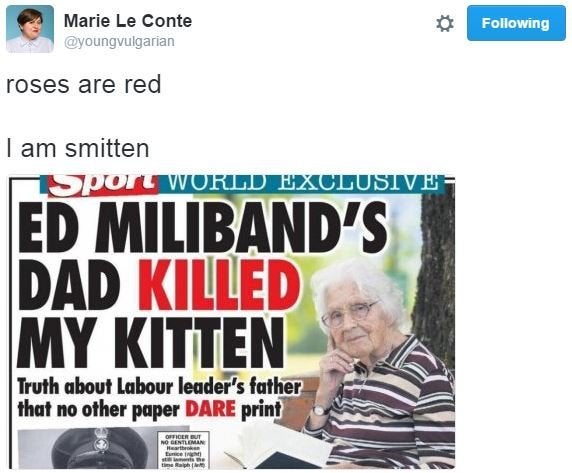 SUBSCRIBE AND FOLLOW
Get top stories and blog posts emailed to me each day. Newsletters may offer personalized content or advertisements.
Learn more