"I would say that if it goes on like this, the government really has blood on their hands", a member of feminist campaigning organisation Sisters Uncut tells the Huffington Post UK. 
The group has entered and occupied what they claim is one of 1,047 empty council homes in the London borough of Hackney, in protest against victims of domestic violence being pushed out with nowhere to go.
Local residents have come out to support the group, which has transformed the empty home, due to be demolished, into a community centre. 
"We're taking back space that's rightfully ours," says Sarah, who compares the occupation to the first women's refuges in the 70s, which were reclaimed spaces and squats.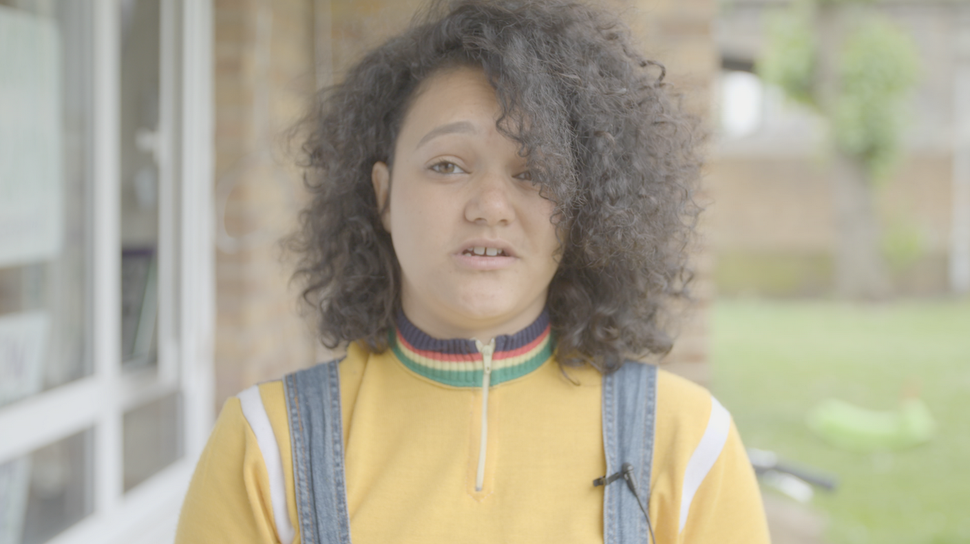 Talking through the group's list of demands, the 28-year-old says: "We want the council to fill every single empty property in the borough.
"We want them to refuse to implement the housing act that is going to lead to evictions and further losses of council properties.
"We want them to stop housing women who are fleeing domestic violence in hostels because they are not safe and not appropriate.
"We don't want any more council property loses through estate regeneration".
The property isn't plush but it is comfortable; a three-bedroomed bottom floor flat in an L-shaped council building, it has now been draped in the green and purple of the suffragette movement. 
Amongst the activists are locals. "People keep bringing us food - and books, the support from the community has been immense", one protester tells HuffPost UK.
"Social housing is a right, not a privilege and two women a week are murdered by perpetrators, three more women a week commit suicide, that's five women a week dying because there's not enough spaces, there's not enough social housing and there's not enough benefit."
Another newcomer sits down and explains how the occupation is helping people by running a morning breakfast club for children and parents, while a resident shares her plans to run a hairdressing workshop.
But it's not all teacakes and salons. The group says it is also going to be providing legal resources to anyone who is facing eviction or needs to find a council home, but emphasises it is a self-defining women only space. 
The property already has the support of the community - local children helped build a wheelchair ramp for the front of the house.
The group says domestic violence is a significant cause of homelessness in London – and it is cited as the direct reason for people presenting themselves as homeless by one in eight applicants to boroughs.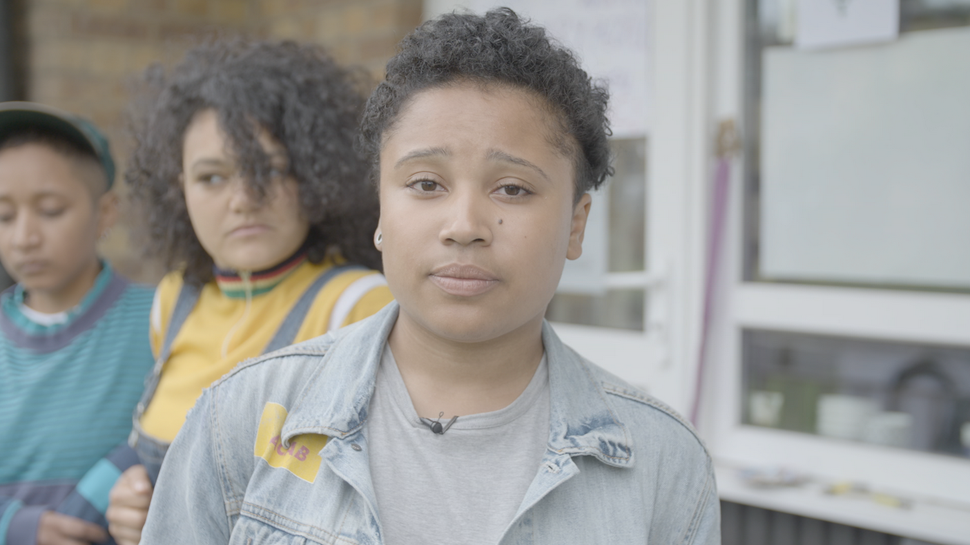 In Hackney itself the problem was evident. "Every time we had a meeting people from the community were coming and talking about housing", said one organiser. 
Domestic violence charity Hackney Refuge says it is forced to turn away 60% of women seeking help, while Sisters Uncut says Hackney will lose 915 social homes through its estate regeneration plans, and the new-builds replacing them are "too expensive for normal, working-class people in the area".
Amid the gentrification of the area, a controversial Housing and Planning Act was passed through parliament in May. At the time, one Hackney councillor warned that 700 council homes could be lost in the first five years of the policy alone.
"They are pushing people out in order to build new homes, they want this block empty so they can demolish it", a Sisters Uncut occupier tells HuffPost UK.
When asked what they would say to Hackney council, one protester Sarah says: "I would say that housing is a life or death situation for women fleeing domestic violence, women need refuge spaces and they need safe and secure, cheap council housing, if they don't get that, their lives are in danger."
Another, Nadiya, adds: "Social housing is a right, not a privilege, and two women a week are murdered by perpetrators, three more women a week commit suicide, that's five women a week dying because there's not enough spaces, there's not enough social housing and there's not enough benefit." 
Hackney council claims that it does not have 1,047 empty council properties. It told the Huffington Post UK that the statistic was provided in error in response to a Freedom of Information request earlier this year.
Since publishing, Hackney council have provided a statement to the Huffington Post UK.
Cllr Philip Glanville, Deputy Mayor and Cabinet Member for Housing, said: "We take our duty to victims of domestic violence extremely seriously, and do everything we can to make sure they get the right support and appropriate accommodation. I look forward to meeting campaigners to discuss their concerns and how together we can press the Government for better help and funding in tackling the housing crisis."
"It is not true that there are more than a thousand empty council homes in Hackney. When council homes become available, we use them to home those most in need as quickly as possible, with only a handful of properties with complex problems left empty for any long period.
"Hackney has one of the most ambitious regeneration schemes in London, which will see thousands of properties that are uneconomical to repair replaced with modern new council homes. Wherever we can, we will use homes set for demolition in the future as temporary housing, and we've already housed more than 260 families in this way. The only reason we wouldn't do this if the homes are due to be imminently knocked down or in a dangerous condition.
"It's also untrue to suggest we are reducing the number of council homes in Hackney through regeneration. Hackney has actually built the second highest number of council homes in the country, and where we are demolishing council homes, we are actually replacing them with more than we started with – alongside hundreds of additional homes for shared ownership.
"We have been extremely vocal in our anger and opposition to the Government's housing reforms, including the Housing and Planning Act, which only serves to exacerbate London's housing crisis and make it even harder for councils like Hackney to ensure local people can find an affordable place to live. I have personally given evidence in Parliament about the devastating impact these changes will have on families in our borough and joined three national marches, as well as writing to ministers, the Mayor of London and housing associations to outline why this legislation is wrong."