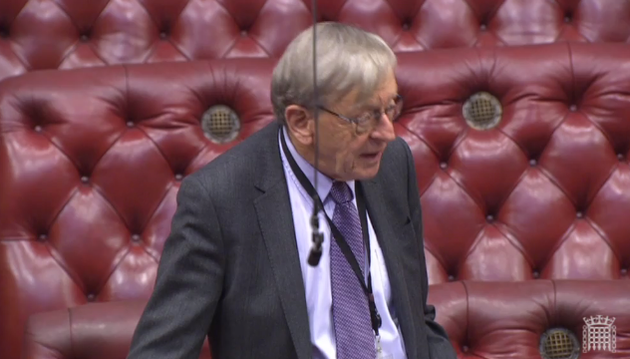 The Government is under pressure to take in 3,000 unaccompanied Syrian child refugees after Lords agreed a plan put forward by a Labour peer rescued from the Nazis nearly 80 years ago.
The House of Lords this afternoon backed an amendment from Alf Dubs calling on the Government to accept 3,000 unaccompanied child refugees who fled Syria and ended up in Europe.
Lord Dubs, who served as a Labour MP in the 1980s, was himself brought to the UK as a refugee from Nazi-occupied Czechoslovakia in 1939 when he was just six years old as part of the Kindertransport rescue scheme.
The Government is against the plan, with David Cameron telling the Commons the current political situation in Europe is today very different to that when Hitler ruled Germany.
This afternoon, a combination of Labour, Lib Dem and Crossbench peers backed the amendment to the Immigration Bill, defeating the Government by 306 votes to 204.
Speaking after the debate, Lord Dubs said: "I'm delighted with the result and trust the House of Commons will now accept our amendment, and help give 3,000 children a safer and better future."
Lib Dem leader Tim Farron said: "The House of Lords this evening have shown themselves to be more in touch with public opinion than our own Prime Minister. "The Government must stop ignoring the British people and the thousands of orphaned children languishing across Europe.
"Cameron should show some humanity. A small sacrifice from a large nation would turn these kids' lives around.
"The Government must listen to this strong message from the Lords, it is time he stopped making excuses and did the right thing."
Save the Children estimate there are 26,000 lone children across Europe, 400 of which are living the Calais 'jungle'.
The UK has committed to taking 20,000 refugees from Syria by 2020, but the Prime Minister has repeatedly claimed offering sanctuary in the UK to refugees already in Europe could encourage more to make the often perilous journey to the continent.
In the Commons this afternoon, Cameron criticised the Lord Dubs amendment and the comparison between the plan and the Kindertransport scheme.
He said: "We do not support the Dubs amendment because, as I said previously, we think it is right to take additional children over and above the 20,000 refugees, but to take them from the region and to do so by working with the United Nations High Commissioner for Refugees.
"I think that the unfairness, if I might say that, of comparing child migrants in Europe with the Kindertransport is that countries such as France, Germany, Italy and Spain are safe countries, where anyone who claims asylum and has family in Britain is able to come to Britain.
"I do not believe that it is a fair comparison."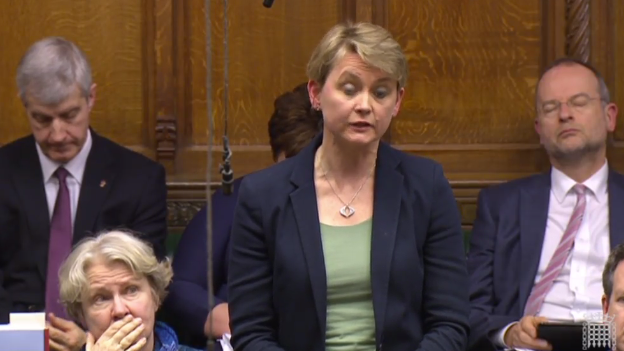 Yvette Cooper, who chairs Labour's Refugee Taskforce, welcomed the Lords vote and said it sent "the strongest possible message" to Government to take action.
She said: "This morning I met with children and teenagers alone in Calais - including some as young as 12 years old. There is no child protection in place and they are at terrible risk of abuse, sickness and cold. They have deeply distressing stories to tell - of friends and family being killed in Syria or Afghanistan.
"And they are still vulnerable now. Without action they and thousands like them across Europe will simply disappear into the hands of human traffickers, prostitution and drugs trade.
"Britain rescued 10,000 child refugees from the Nazis through the Kindertransport that saved Alf Dubs life many years ago.
"When Alf's amendment returns to the House of Commons I will be working with MPs across all Parties to vote to do the same for 3,000 lone child refugees in Europe today.
"David Cameron must now drop his opposition to helping unaccompanied child refugees in Europe. It is morally indefensible and does not do justice to Britain's proud record of providing sanctuary to those most in need."
SUBSCRIBE AND FOLLOW
Get top stories and blog posts emailed to me each day. Newsletters may offer personalized content or advertisements.
Learn more