All of a sudden, a flailing, purple bird is everywhere on Facebook. It's popping up in the comments on statuses, photos and news articles, and seems destined for global domination. But where's it from and what does it mean?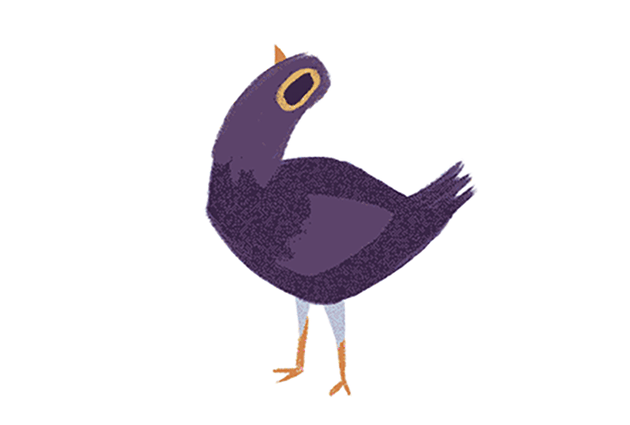 Syd Weiler, a Florida-based illustrator, launched the set of Trash Dove Facebook stickers earlier this month without much fanfare. But then, as is the way with the internet, something rather strange happened.
On 7 Feb, a Thai page published a video of the the nodding bird in a dance-off with a cat. At the time of publication, the video has been viewed 4 million times. It prompted a flurry of media attention in Thailand.
Weiler later thanked Thailand for making the purple bird a meme with a drawing of Trash Dove holding the Thai flag with its foot.
When commenters pointed out that the foot hold was offensive, Weiler tweaked the image and posted a thank you video.
"Hello Thailand, thank you all so so much for your support. I'm really glad that you like the stickers," she said.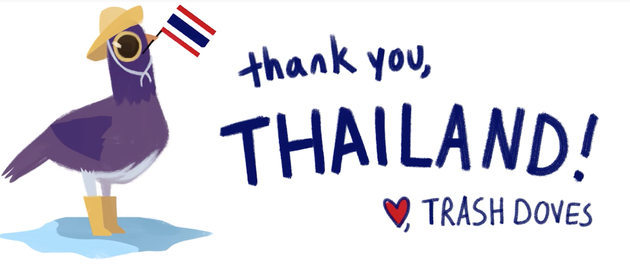 Weiler herself wrote on her Facebook page when she first revealed the design: "In case you didn't know, I made some fantastically dumb iOS stickers, you can spam your friends and family with them!"
Given the bird's viral success, a backlash was pretty inevitable. An Australian user of change.org has already started a petition to ban Trash Dove. But we're confident it won't be going away any time soon. 
SUBSCRIBE TO & FOLLOW UK DAILY BRIEF