Turmeric has been knocking around in curries for years and years. However recently it's had something of a revival.
Between 2014 and 2016, the bright yellow spice emerged as a 'rising star' in Google's US food trends report. Meanwhile just this week, Gwyneth Paltrow revealed her penchant for ginger and turmeric lattes on lifestyle site Goop.
It's certainly worth knowing about. But the question is, when you're not plonking it in curries, how can you reap the health benefits from the vibrant root?
Here, we've swotted up on the health benefits of turmeric, as well as the best ways to eat (or drink) it.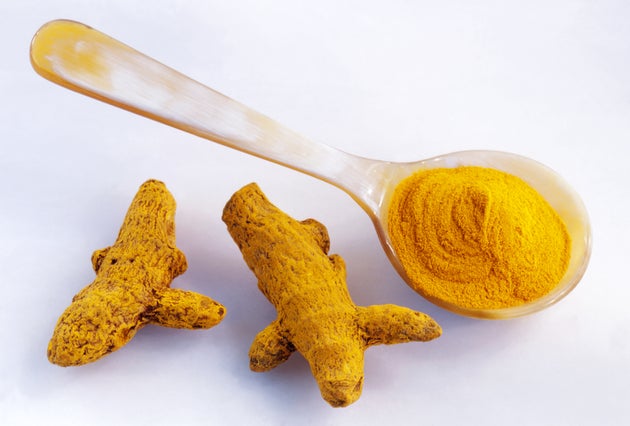 What is it?
Turmeric is a root containing curcumin, which gives it its vibrant yellow colour and is supposedly a powerful antioxidant and anti-inflammatory.
Charlotte Stirling-Reed from SR Nutrition tells The Huffington Post UK that it is a "fantastic spice which helps to add flavour and colour to foods".


What are the health benefits?
According to Neal's Yard, turmeric contains antioxidants and is a "powerful anti-inflammatory". It is believed that these properties can help prevent and treat arthritis, diabetes and cardiovascular health issues.
Charlotte Stirling-Reed says there are "many health claims made about turmeric which aren't yet backed up by science".
"Although it's a great ingredient to add to your daily diet, try not to get sucked into miracle health claims made about it," she advises.
"Some research suggests that turmeric contains beneficial antioxidants which could have an impact on our long-term health, but more research is needed."


How to eat or drink it
Turmeric can be consumed in a fresh root or dried powder form.
The powder is a key component in most Indian curries, but it can also be used to increase the flavour profile of foods such as roasted vegetables and soups, as well as grains such as quinoa, couscous or rice.
"Turmeric is definitely top of the list if I'm making a curry," explains Stirling-Reed. "It looks great and it's delicious with veggies, potato and cauliflower."
Intrigued? We've scoured Pinterest to bring you some of the most exciting recipes involving the ever-popular spice.
(Click the pictures to be taken to the relevant recipes.)
1. Carrot, ginger and turmeric soup with cashew cream and spiced chickpeas
2. Turmeric and red lentils dhal
3. Turmeric and sweet potato falafel bakes
4. Turmeric chickpea cakes
5. Warm turmeric cinnamon milk
6. Turmeric and garlic prawns with cabbage and mango slaw
SUBSCRIBE AND FOLLOW
Get top stories and blog posts emailed to me each day. Newsletters may offer personalized content or advertisements.
Learn more