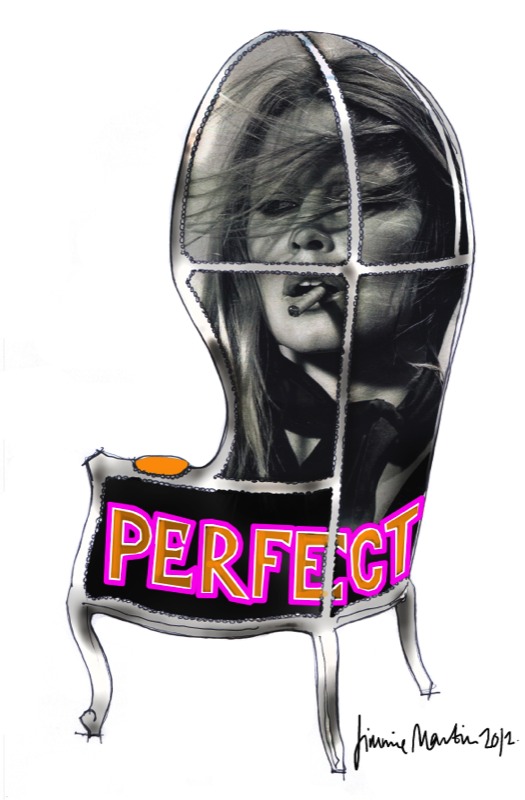 Legendary photographer Terry O'Neill and luxury furniture brand Jimmie Martin have collaborated on a project to design 10 functional but unique haute couture furniture pieces.
The one-off sofas, armories, chairs and beds incorporate a 22-carat gold-leafed baroque design, and feature never-before-seen images from O'Neill, as well as some of his more celebrated prints - all finished in hand-painted artwork.
Famous faces from O'Neill's archive which adorn the bespoke designs include Audrey Hepburn, David Bowie, Brigitte Bardot, Raquel Welch, Mick Jagger, Al Pacino and Mia Farrow.
O'Neill said of the collaboration, "I'm always excited to work with talented people and fresh ideas and this collaboration ticks all the boxes. The idea of turning my images into bespoke couture furniture hand-crafted by Jimmie Martin as one-off pieces of art is an unmissable opportunity."
The rare and highly collectable pieces can now be seen at London's Rook & Raven Gallery (7-8 Rathbone Place, London W1T 1HN) in an exhibition curated by Visual Couture's Yana Uralskaya. The display runs until March 31 and showcases both Jimmie Martin's edgy and modern pop-culture style, combined with O'Neill's reinterpretation of 20th century idols.
The signed pieces will then be available to purchase, giving buyers the opportunity to "both own a piece of pop culture history and a piece of art." (Yana Uralskaya)
Yes in case you were wondering, as an art addict I love EVERYTHING by Jimmie Martin, and yes I want ALL of these Terry O'Neill pieces too. But while I work out how long I'll have to go without food for to afford them, here's some furniture #factoids for you:
*Jimmie Martin, created in 2004 by Swedish-duo Jimmie Karlsson and Martin Nihlmar, has a celebratory inventory which includes Kylie, Elton John and Liam Gallagher to name but a few.
*The brand's uber-kitsch pieces have popped-up in some of the world's top hotels, and they also designed Madonna's throne for her recent Superbowl performance (pics below):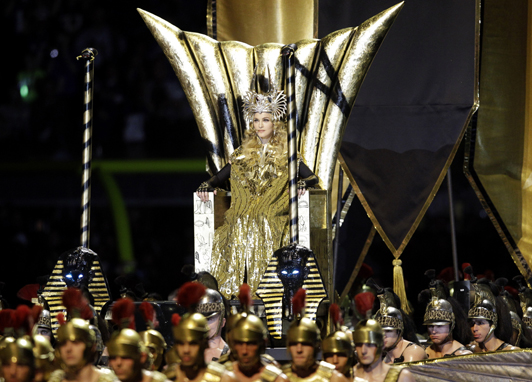 All Images © Jimmie Martin
SUBSCRIBE TO & FOLLOW UK DAILY BRIEF