What would you do with S$32,000? (INFOGRAPHIC)
Last week I read a story about a swanky bar in Singapore that recently launched a new cocktail that costs a staggering S$32,000. That works out at US$26,000. The bar is called Pangaea and the cocktail has been given the apt name of Jewel of Pangaea. It's Asia's most expensive cocktail and it contains gold-flecked brandy, vintage champagne and sugar, garnished with a 1-carat diamond.
This got me thinking, working for Plan Asia, as I do. Might there be better uses for S$32,000, rather than just buying a single drink at a luxury bar? With this in mind, we came up with a few ideas on how we think S$32,000 could be better spent. The result is this infographic.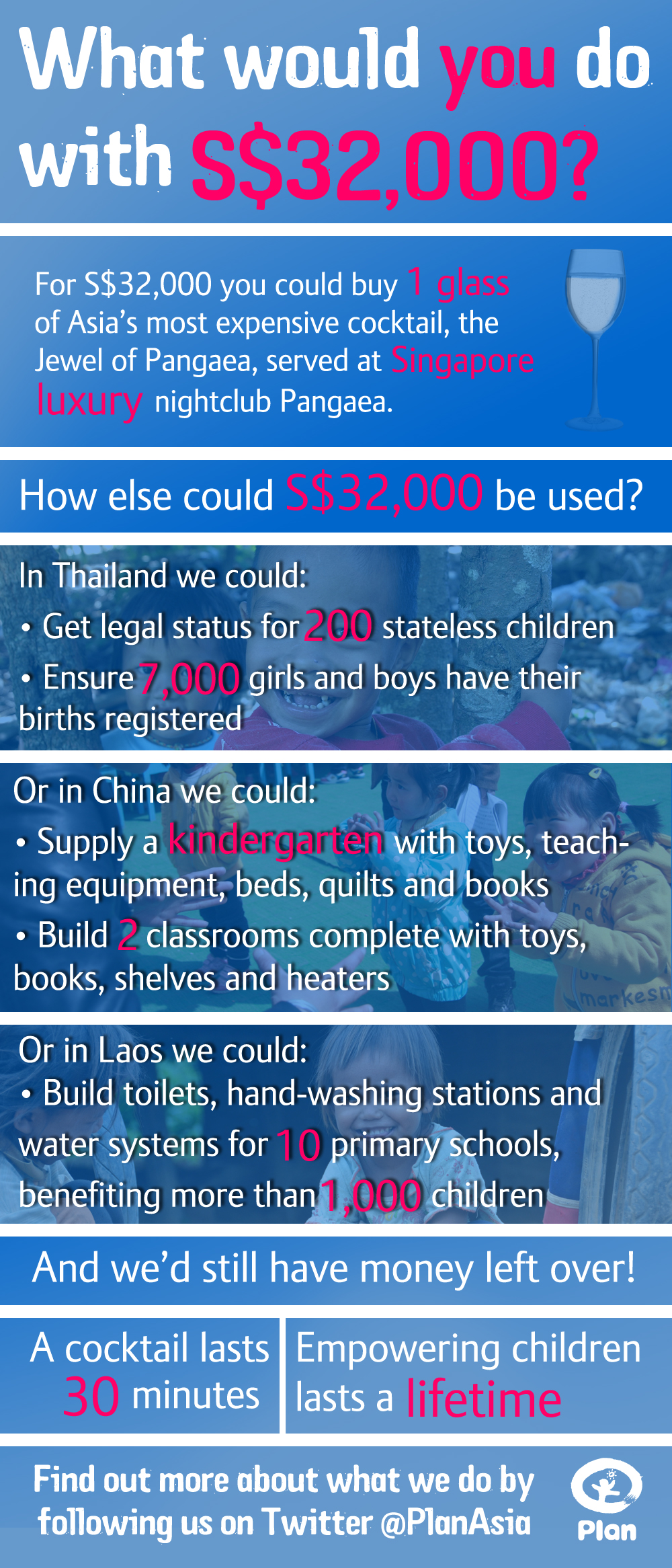 Follow Matt Crook on Twitter: www.twitter.com/Vanalli