Thirty years - digest that for a moment. If you're shrugging and asking "What's to digest?", you're probably under 30 and have never known a world without Madonna - you don't know how different life was for young women before she became a lightning rod for debate on Western female sexuality, and changed the way women view sex, love and ambition.
This is a lovely little full teacup of a book; light and refreshing yet full of body, a fresh new blend of narrative and anecdote. Paul Chrystal's new book "Tea: A Very British Beverage" offers a satisfying look at the history and cultural impact of tea, ranging from the legends of its discovery...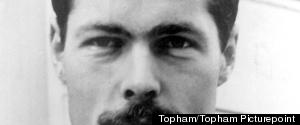 In the past four decades, there have been any number of theories as to what might have happened to this raffish, good-looking gambler. Did he escape to South Africa, to South America, or even to Alaska? Or did he take his own life after realising that his final throw of the dice had - yet again - ended in abject failure.
Where does a free society end and a police state begin? It's a question which vexed one of the world's finest political commentators, George Orwell, during his six months' service in the Spanish Civil War. And a question which remains just as relevant today, a whole millennium later.
Once upon a time there was a cat called Simon, who won numerous awards for bravery thanks to the part he played on board HMS Amethyst during its epic escape from the Chinese Communists many years ago. He became the world's first celebrity cat.