Art director Christopher Lee Sauvé's impeccable style radar and youthful vision have won him a diverse and enviable client list of New York's finest, boasting names from Alexander Wang to DVF via W Hotels and the New York City Opera. However, it's the collection of 'scandalous' T shirts for his eponymous line that is making waves right now.
CLS has taken the rebellious cheeky controversy-courting spirit seen in his infamous 'Save Anna' shirts (in support of US Vogue's legendary Editor-In-Chief, Anna Wintour, when it was rumoured she was to be ousted from her Condé Nast throne) to a new level with this unisex range inspired by various designer and celebrity gaffes, making something so right from some things that are generally a bit wrong.
Featuring hand drawn illustrations of their subjects with details of the scandal scrawled and cut'n'pasted alongside in a truly punk fashion, CLS brings us some fun, tongue in cheek Ts that include Lady Gaga and the Meat Dress vs Peta, Karl Lagerfeld and Tom Ford's anti-fatty rants, and Madonna's controversial gun-heeled shoes.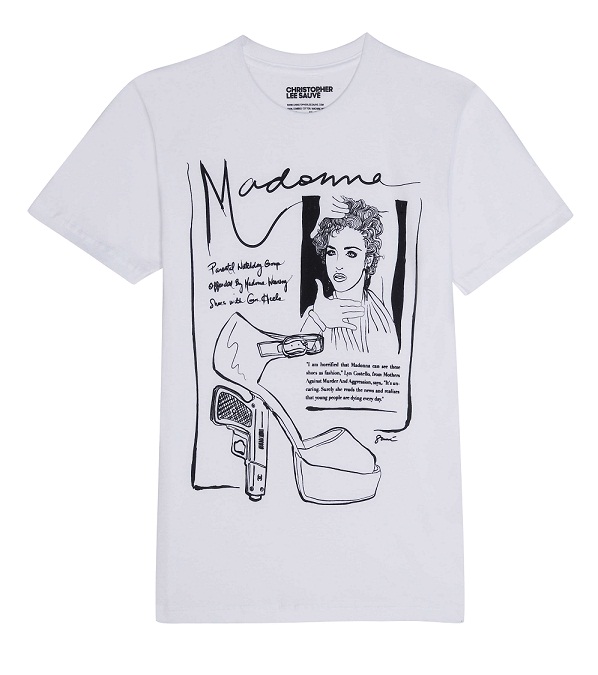 Check out the whole range, which is available to buy at £60 per shirt, on NYLA Boutique's site - an amazing little site that brings the best in cutting edge and emerging New York and Los Angeles design talent to the UK - www.NYLABoutique.com
SUBSCRIBE AND FOLLOW
Get top stories and blog posts emailed to me each day. Newsletters may offer personalized content or advertisements.
Learn more