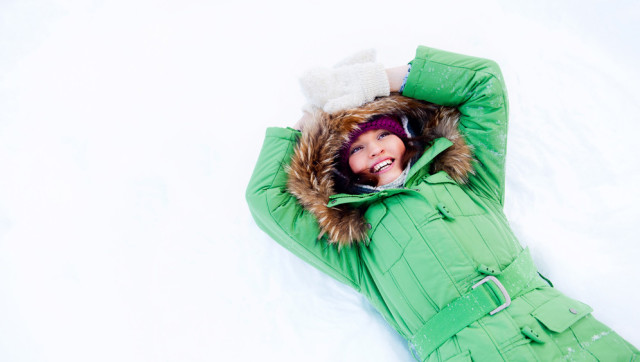 Why can offices never get their heating systems right? Has anyone ever worked anywhere where it wasn't permanently freezing or practically tropical? I once worked in an office so cold I had to wear fingerless gloves all day just to maintain enough circulation to type.
If drafty offices are the bane of your life too, try these pieces that you can layer up or stash about the office ready for the morning temperature drop, then discard over the back of your chair, or under your desk, when the cold settles to 'bearable' after lunch. I haven't included any North Face gilets or Uniqlo Heat Tech pieces, despite these all being brilliant, because everyone knows about those already - this is based on the stuff I usually have to hand (and head, and foot) for keeping office frostbite at bay.
And no, smartarses, it wouldn't just be easier to get a fan heater - those things are like a Health and Safety magnet, and always get confiscated before you even switch them on.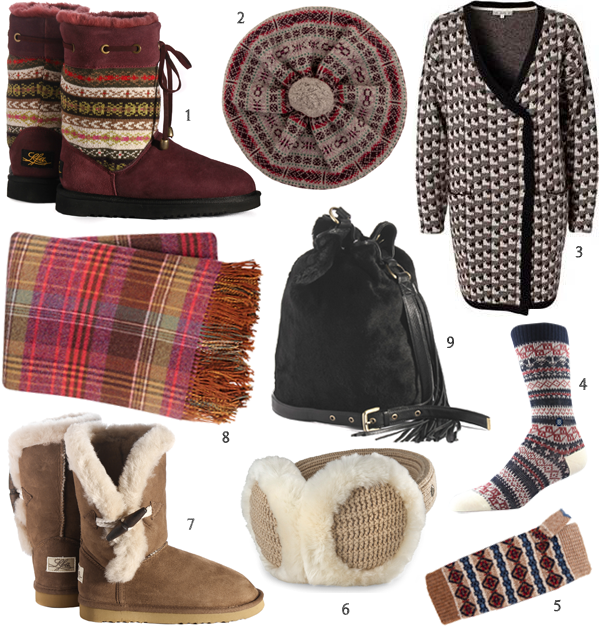 1. Navajo Short Boots in Mulberry, lined with sheepskin by Love From Australia, from stockists nationwide or www.lovefromaustralia.com/store
2. Cashmere Fair Isle Beret with pom pom, in Flint, £95 from www.brora.co.uk
3. Cardigan, £279.95 from www.Nelly.com
4. Plymouth Cashmere socks, £19.99 by Stance from www.Hardcloud.com
5. Fair Isle wristwarmers, £32 from www.brora.co.uk
6. Double U Logo Shearling Earmuffs by Ugg Australia from www.uggaustralia.co.uk
7. Tibetan Cupid Ugg Boots in Caramel (as spotted on Kate Moss), £221 by Love from Australia, stockists, as before
8. Tartan blanket with tassels, £152 by The Scotland Shop from www.ScotlandShop.com
9. Dorothy Black Tassle Bucket bag by Love from Australia, £199, stockists as before NB. admittedly this won't keep you that warm unless you're cuddling it on the bus, I just really like it :)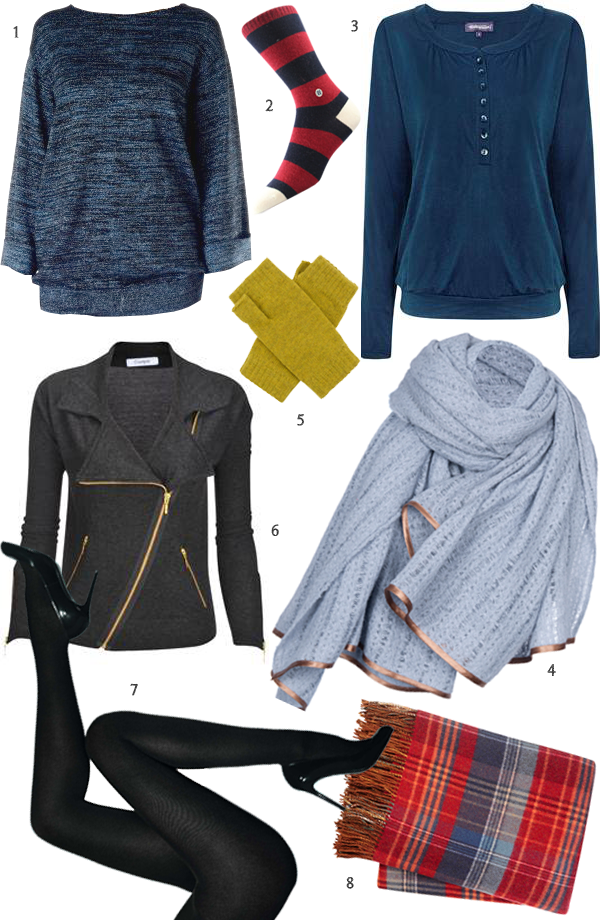 1. Pure wool jumper with metallic lurex weave and chunky back zip, £195 by Baum und Pferdgarten from www.saintbustier.com (the long line Gagga knit, £95, is a great back-of-chair wool cardi too)
2. Stripey Bradford cashmere socks, £19.99 by Stance, available from www.Hardcloud.com
3. Hot Squash top (made using fabric technology that keeps you warm without being bulky), £46 from www.HotSquash.com
4. Holistic Silk soft to touch wool wrap in lavender, £80 from www.holisticsilk.com
5. Cashmere wristwarmers in Chartreuse, £36 by Brora from www.brora.co.uk
6. Lightweight biker, £165 by www.CrumpetEngland.com
7. Cashmere tights, £115 by Wolford, call 020 7529 3000 for stockists or buy online at www.wolfordshop.co.uk- they also do great merino wool tights too, also available from the online store
8. Red tartan blanket, £152 from www.ScotlandShop.com
SUBSCRIBE AND FOLLOW
Get top stories and blog posts emailed to me each day. Newsletters may offer personalized content or advertisements.
Learn more