Chris Lawrence leads Cognizant's information services, media and entertainment business consulting team in the UK and Ireland.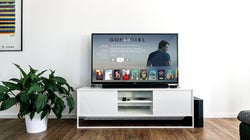 Photo by Jens Kreuter on Unsplash
In 1996, the UN proclaimed 21st November as World Television Day "in recognition of the increasing impact television has
Despite a crisis which saw over 20 staff members quit a couple of months ago, Eurovision fans should breathe a sigh of relief: the show will go on. While die-hard fans will have spent a significant amount of money to travel to the Ukraine this year, most of Eurovision's 180 million viewers will be tuning in to watch it in their own homes.