To read about the other Culture Shifters, return to the list here.
Stand-up comedian Nina G's first solo comedy album, "Stutterer Interrupted," has become a quick success, debuting at No. 1 on iTunes' comedy ranking and Amazon's new releases under comedy.
It's easy to see why the album has had such a momentous start — Nina is hilarious. She infuses her material with her unique lived experience while still being relatable to a broader audience.
"The fifth time I did [stand-up], a woman in the audience laughed, like genuinely laughed, about a joke I made about my experience as a woman with a stutter," Nina said, looking back at a pivotal moment from her early career. "I asked her if she stuttered, knowing that the odds were low that she did. When I asked her, she said, 'No, it's just funny,' and I was like, 'Oh, people can laugh at my jokes and my perspective on this.'"
"Stutterer Interrupted" may be Nina's first album, but it represents years of love for her craft. She grew up watching comedy greats like Richard Pryor, Steve Martin and Emo Phillips and listening to Smothers Brothers albums.
Nina, 49 and from San Francisco's Bay Area, understands how important it is to share her perspective as a comedian with a disability, but she also knows she has a responsibility to present her comedy in the right way.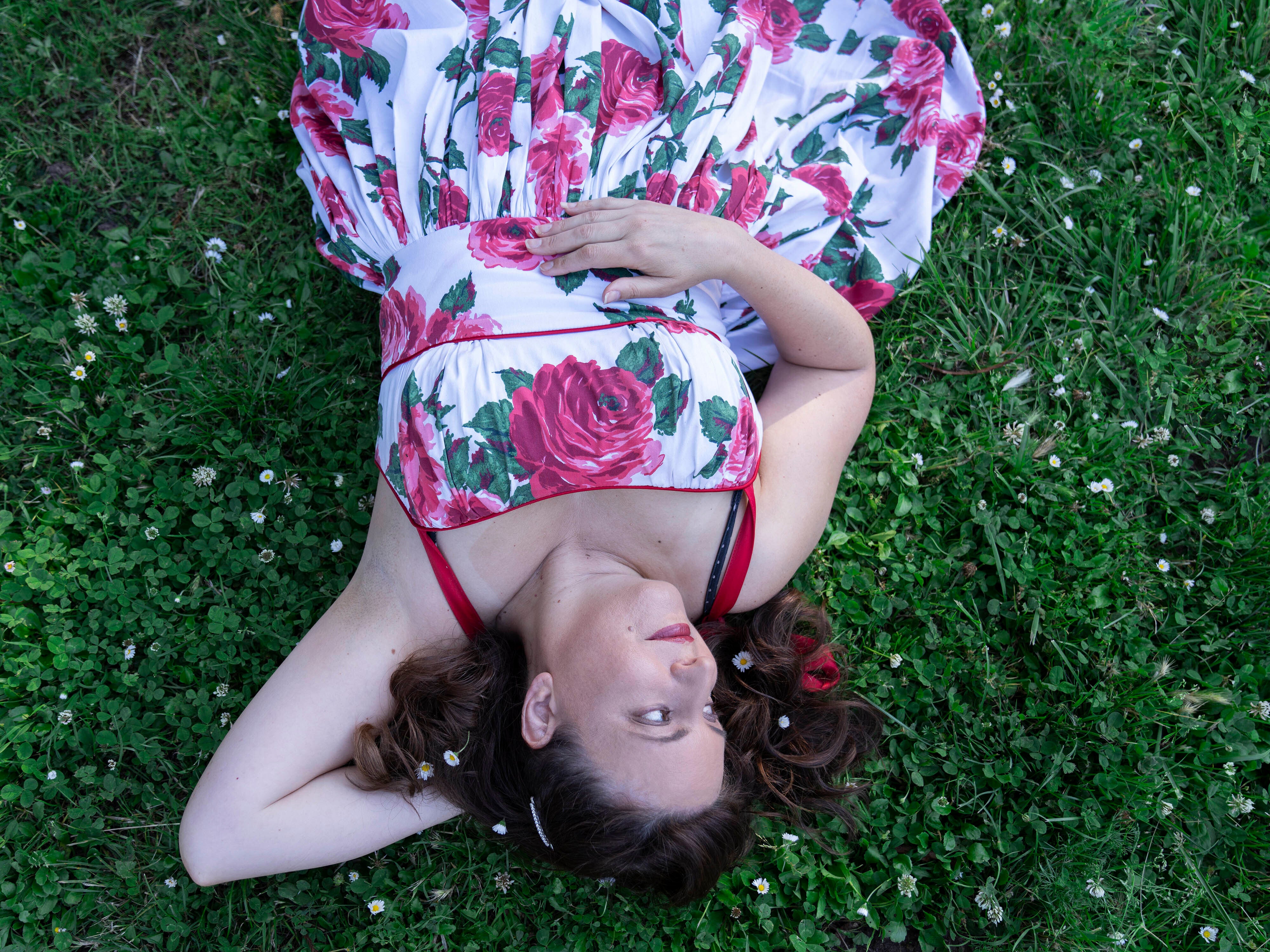 "Recently someone, who I don't think really listened to my act, said that I make stuttering the butt of my jokes, but it's like no, I make the people reacting to me the butt of my jokes," Nina says. "[It] is really hard, with any art form, you put it out there, and people can interpret it any way they want to. What I do have control over is what I say, and so I'm pretty deliberate about my jokes."
What helps Nina in this regard is that she isn't just well-versed in how to craft a good joke, but she also understands the different ways her disability, and disabilities in general, may be perceived by her audience.
"One is the medical model, which is 'how to fix it.' The other is the moral model, like, 'You did something wrong. That's why you have this,' and this is where people are like, 'Oh, just try hard not to stutter. You're not trying hard enough,'" Nina said. "And then there's the social perspective of disability which is that the issue isn't having the disability but the accessibility and the attitudes toward people who stutter [which are] one of our biggest barriers. I really try to make [those attitudes] the butt of the joke and really have it be about the interactions and hopefully changing that for other people who stutter."
In her act, Nina effectively skewers what she calls "inspiration porn," which she also does not recommend looking up on the internet. Luckily, she defines it well enough that a risky Google search isn't necessary.
"It's where there is this image around disabilities and stuttering on TV where it's like, 'Oh my god, they sang, and now they don't stutter, and you're so brave to talk,' and it's very patronizing to say that stuff and it's missing the point," Nina says of the phenomenon. "We want to be able to be seen for our talents and not for moments when we don't stutter."
This gives Nina's comedy an additional goal outside of making people laugh: Erasing the negative stereotypes often associated with people who stutter.
"There's always these motivational images of someone who doesn't stutter anymore," Nina says, referencing pop culture depictions of characters who overcome stutters, such as Bill Denbrough from the "It" movies. "I've always found it more inspirational when somebody just does their thing and stutters their way through it, and it doesn't hold them back."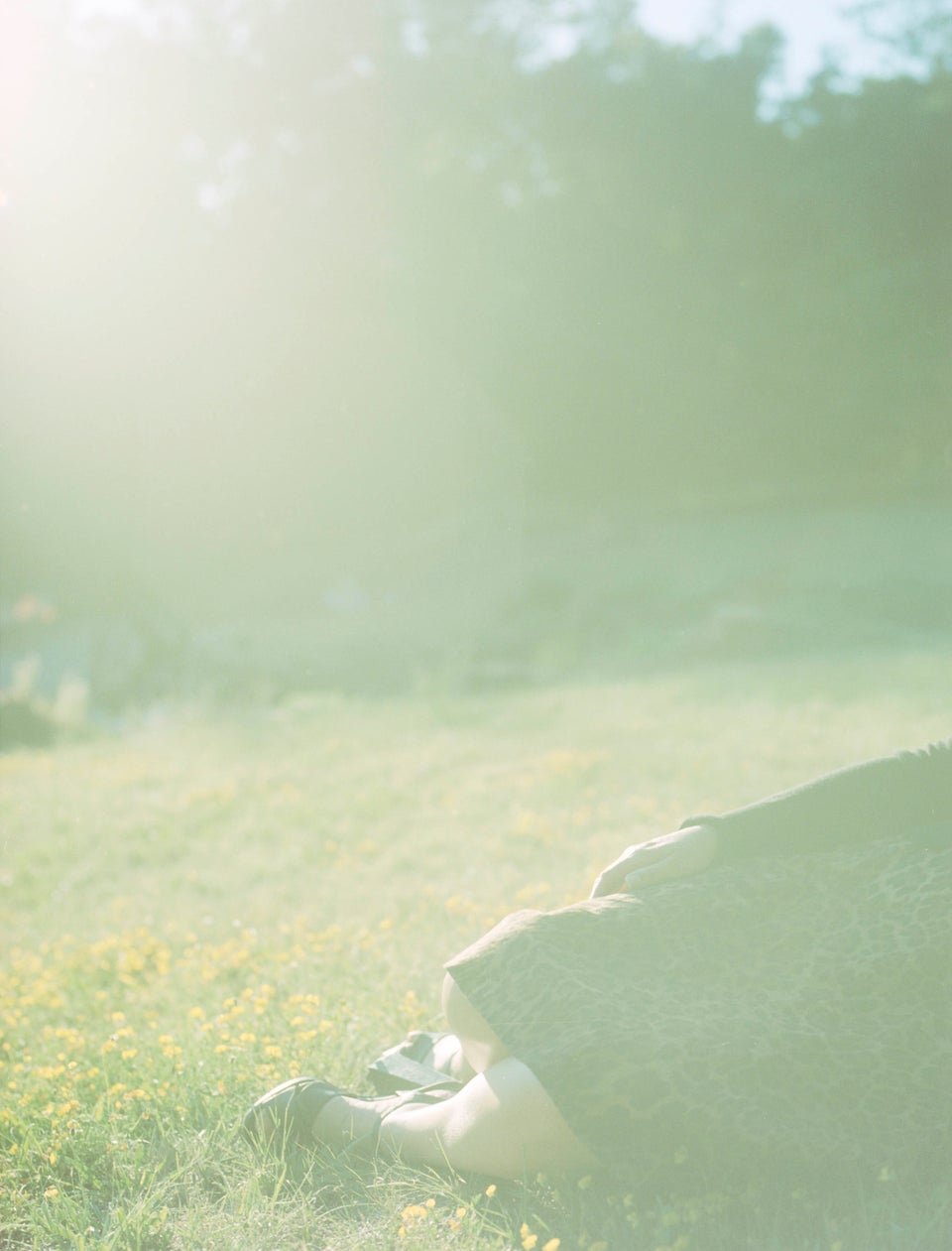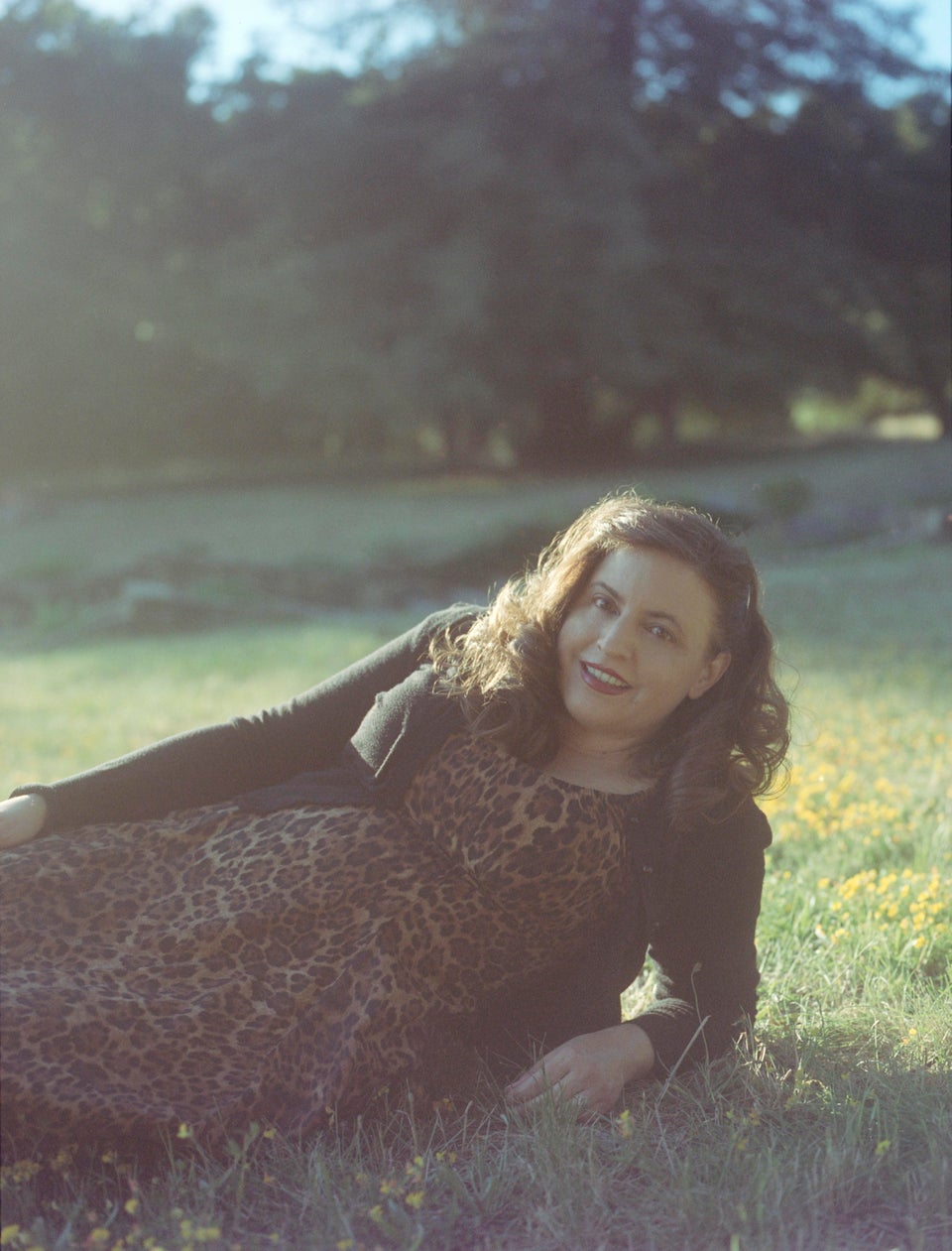 "We learn a lot of shitty things from the expectations people have and the stigmas that go along with it that may not be accurate. And likely, when you have a disability, it's not accurate at all," Nina continues. "You really have to reframe how you look at the disability because people think it should go away or you should overcome it. If you spend all your time trying to overcome [your disability], you're not going to excel in the things you love. That's where you find your passion, and that's where you can create and do something new that nobody else has done."
Nina has continued to find success and personal empowerment through shared communities of people with disabilities. One of these communities is the Comedians with Disabilities Act, a comedy troupe started by comedian Michael O'Connell made up entirely of comedians with apparent and non-apparent disabilities.
"Originally, it was Michael, who used a wheelchair, and Steve Danner, who is a little person, and when I saw them, I knew it was a group I wanted to be involved in," Nina recalls. "And I told them that they needed someone with a non-apparent disability and a woman, and they welcomed me in. I believe it was their second show when I joined, and I quickly became an active member in it."
That was back in 2010. Since then, Nina has continued performing in shows and tours with the group. The Comedians with Disabilities Act is on tour to celebrate Disability Pride Month. The tour isn't just a way to hear some witty jokes but also a force for change and further representation of disabled voices. This is also the reason why the group performs at corporate events as well as traditional comedy shows.
"I think it was George Carlin who said that the best way to get through to someone is humor, and the Comedians with Disabilities Act does that. Usually, when you present as a person with a disability, people are afraid to ask stuff, but they're not afraid to ask comics. I've also seen people's attitudes change about themselves and other disabilities, and it's been really cool to see that," she said.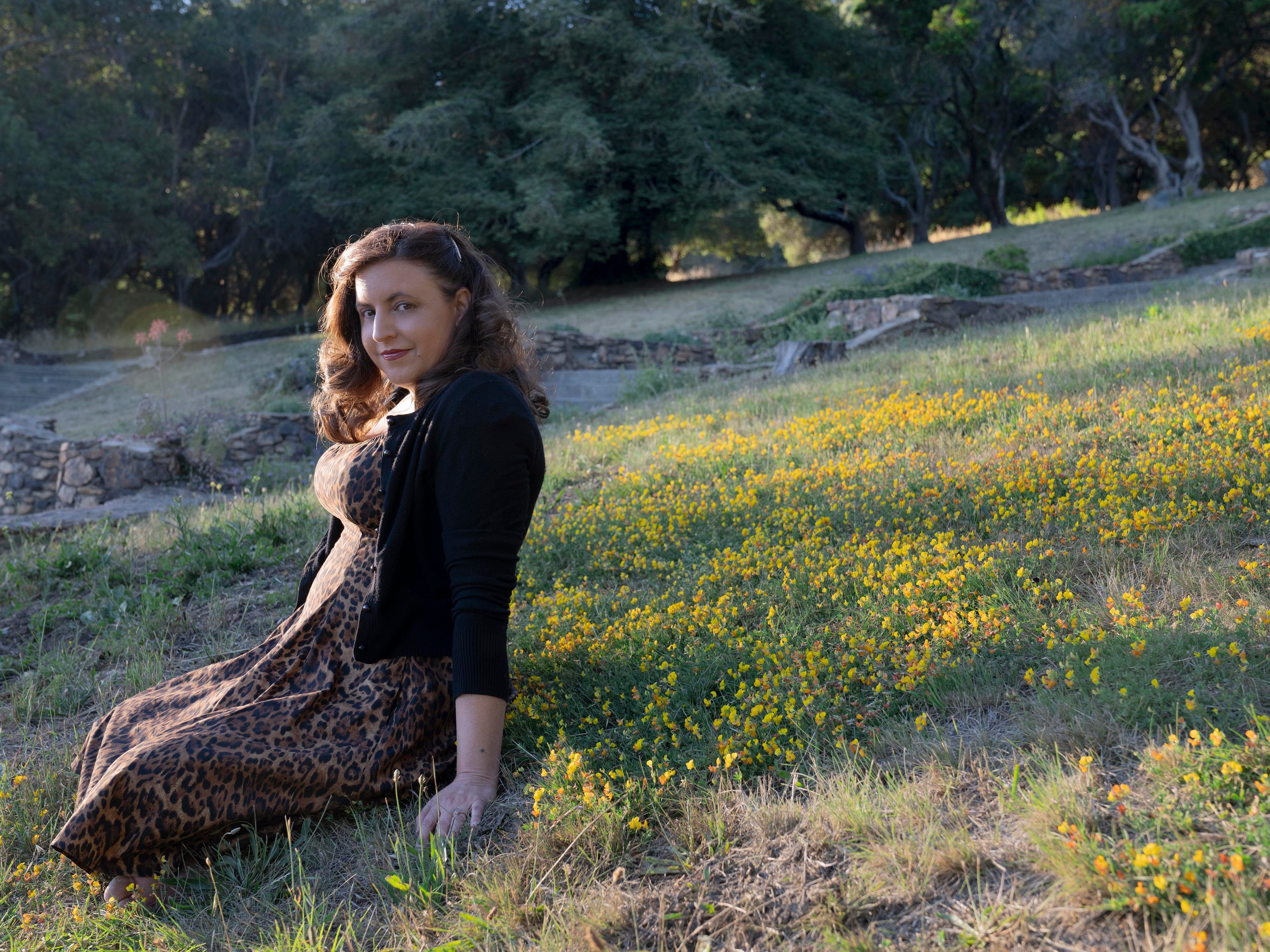 In 2016, the founder of the Comedians with Disabilities Act died, but the group rallied behind other senior members like Nina to keep the community going.
"It's been really hard to bring the group back when he wasn't there," Nina says, "but I also wanted his legacy to live on because it has done so much good. Disabled comedians are able to find a voice through it."
O'Connell's legacy lives on, not just through the group he founded but also his impact on comedians like Nina.
"When I get to perform for an audience who all have disabilities, they don't just get the punchline to the joke. They fully understand the premise and process it in a way that most people don't," she said. "I think it helped to shift my perspective in delivering the joke to build on it. To me, that was the greatest gift that Michael gave me, being able to develop my voice as a disabled comic."
The Comedians with Disabilities Act is also an important source of representation because, in Nina's words, "representation of disabled people sucks." The group tries to fix that by giving comedians with disabilities a platform to share their experiences.
"The thing that I love about stand-up is that it's someone's direct communication with the audience," Nina said. Always a student of comedy, Nina explains that she "learned from people like Richard Pryor that you could talk about things like racism in a direct way. You had to make it funny to have people absorb it, and that's part of the challenge of the art, but if you can do that, then it helps so much."
As a kid, Nina found her Catholic school was not accommodating of her stutter or dyslexia. "You should never pity me for having a disability, but you can pity me for going to Catholic school in the 1980s," she quips about her upbringing.
The school itself may have presented challenges, but Nina was able to take pride in her extensive knowledge of comedy.
"I knew more about [stand-up comedy] than anyone I knew, and it made me feel good to be 11 years old and know who was on 'David Letterman' the night before," she said.
Though Nina dreamed of doing her stand-up at the time, she didn't take the stage for the first time until she was 36. Her confidence was spurred on by a conference for people who stutter, and she realized she should challenge herself to perform.
"I thought not stuttering and being fluent was a prerequisite for comedy. I let my own internalized biases take over," Nina explains.
The conference helped Nina make many positive changes in her life, leading to her first time performing stand-up just six months later.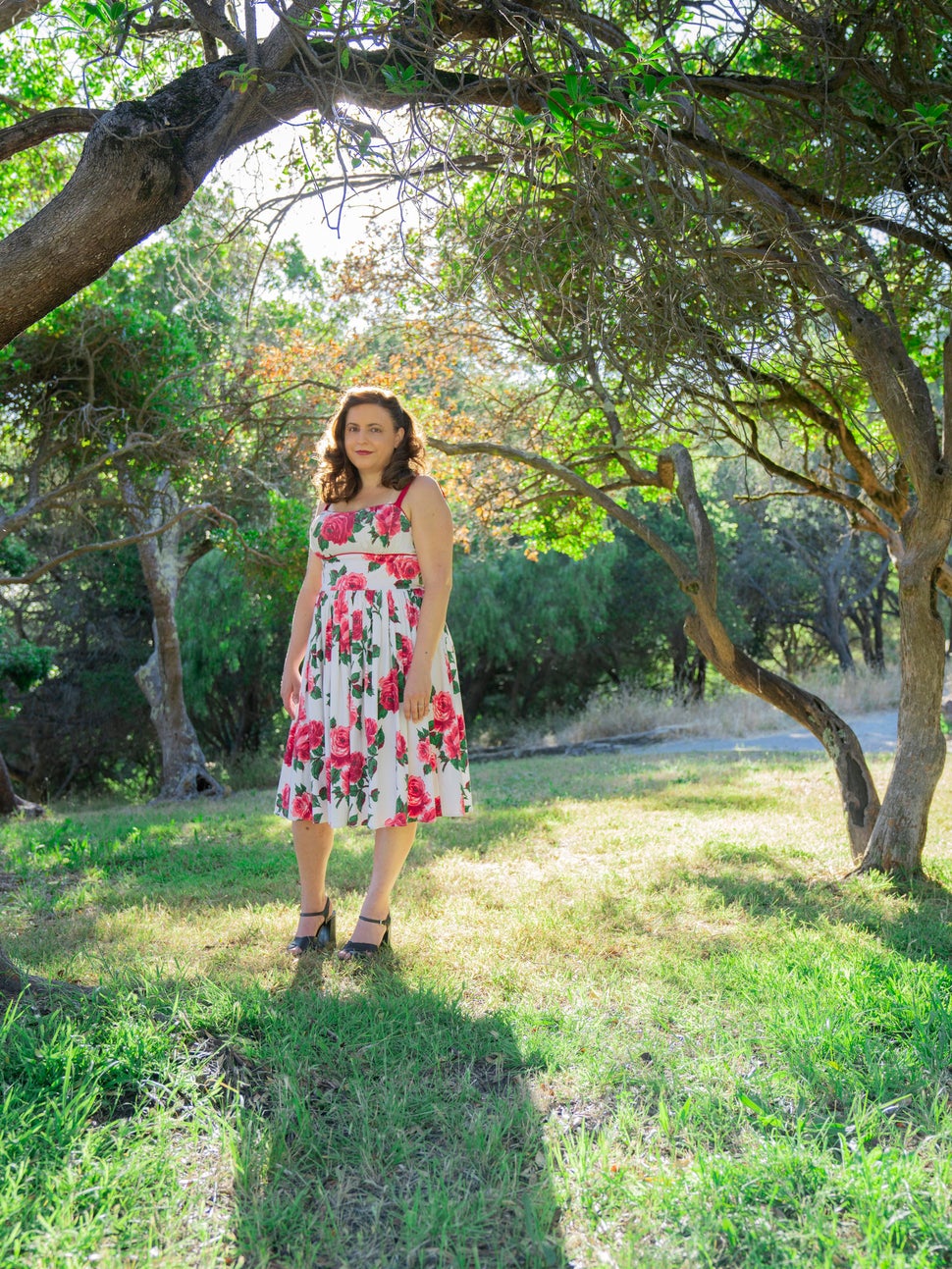 "Finding my stuttering community was a really big piece of having the courage to get up on stage," Nina says. "We're only 1 percent of the population, and only one in four people who stutter is a woman, so we're a minority within a minority, and I really wanted to bring that perspective because there are not that many disabled comics, especially female disabled comics."
Though Nina treasures the ability to communicate directly with an audience on stage, she has also released several books with the goal of sharing her experience and educating people about disabilities. Nina's book "Stutterer Interrupted: The Comedian Who Almost Didn't Happen" details her journey to becoming a comedian and challenges stuttering stereotypes.
Her book details some of these negative impressions: "I got the message loud and clear: I'm not normal, I'm not good enough." This is a message that resonates with many people both within the stuttering community and among other groups who are marginalized by mainstream culture. The strategies Nina offers for combating these harmful views are helpful for any reader looking to change their perspective of themselves or others.
Nina has also joined forces with a fellow Comedians with Disabilities Act collaborator, Mean Dave, to create "Once Upon an Accommodation: A Book About Learning Disabilities." This book for all ages, penned by Nina and illustrated by Mean Dave, aims to educate readers about students who receive special education support in schools and tear down some of the stigmas surrounding individualized education plans and 504 Plans.
Whether through her comedy or written work, Nina strives to change the negative attitudes and ideas many still hold toward people with disabilities. Her jokes are so powerful because they not only provoke laughter but thoughts. She presents a palatable form of self-reflection that can help her fans re-evaluate their beliefs and create positive change.