Boys Narrow Exams Gender Gap In A-Level Results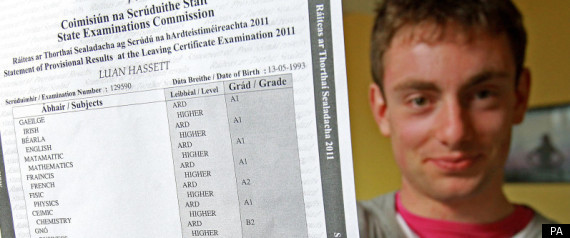 The gender gap between boys and girls' exam results appears be closing after A-Level results showed they had reached nearly equal levels of A* grades.
Results released on Thursday showed both genders had achieved A* grades in 8.2 per cent of entries. The boys' figure rose from 7.9 per cent from last year while the girls' entries marginally dropped from 8.3 per cent. Although boys are still behind girls when it comes to A grades, they are narrowing the gap. Girls' performance fell from 27.9 per cent to 27.7 per cent.
Future Olympic diver Tom Daley set the precedent by gaining an A* in photography. He tweeted: "Ok got the results!!!! Maths B, Spanish A and Photography A* :) gonna retake one of my maths modules but kinda happy :)"
The figures were released by the Joint Qualifications Council this morning and also revealed the difference between boys' and girls' A-Level subject choices.
Nearly 80 per cent of pupils who chose to study Physics- classed by David Willetts as a 'hard' subject- were boys.
The universities minister stressed the importance of studying 'traditional' subjects for university admissions, saying subjects such as dance and media studies should not be recognised as core academic subjects by further education institutions.
If Willetts' demands for hard subjects to be worth more Ucas points are acted on, this has the potential to give boys a huge advantage over girls when competing for university places.
However general secretary of the NUT Christine Blower criticised the minister's drive to reward subjects such as maths and science with more Ucas points. She said: "David Willetts' latest brainwave, to award higher UCAS points for what he calls 'classic' A-Levels, is an insult to the hard work of many thousands of students studying the full range of subjects."