Government Think Tank: Two Thirds Of Children Struggle With Homework, Survey Finds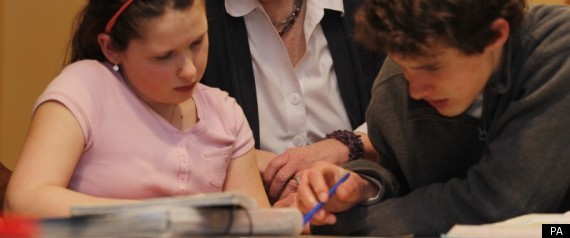 PRESS ASSOCIATION -- Almost two-thirds of young people admit they need to do up to two hours more homework per week to succeed at school, according to new research.
More than one in 10 (13%) complained they did not have enough space at home to do school work, while almost a quarter (23%) said they were not supported enough by their family.
The poll of 1,000 11-18 year-olds was commissioned by O2's Think Big youth programme, which is launching a national campaign for the establishment of homework clubs across the UK.
Some 62% said they should do at least two more hours of homework a week to do well at school.
Rapper Chipmunk, who is an ambassador for the scheme, revealed that he had problems managing his workload when he was growing up.
"From an early age I struggled to balance the competing demands of school, my love of football and obviously music," he said.
"But my parents kept me focused and encouraged me to work hard. Not everybody has that support and lots of kids need extra help to stay on track at school.
"When you're 15 or 16 you've got lots going on in your life and homework is not always high on your list of things to do, especially if you've not got someone at home in your ear."
Youth worker Marie Perryman, 25, is leading the campaign to promote homework.
She said: "Homework plays a big role in a young person's academic development, but all too often young people who fail to complete homework are written off as lazy and disinterested, when in reality many youngsters just need a bit of extra support and encouragement when they leave the school gates."