Eurozone Bailout Fund: German Parliament Approves Expanded Powers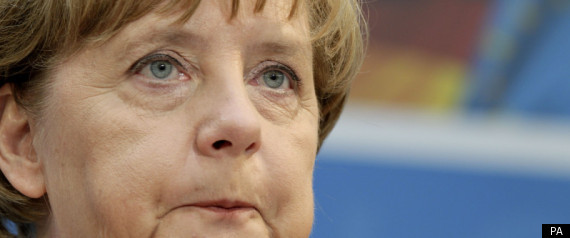 German politicians approved expanded powers for the eurozone bailout fund on Thursday, in the latest step towards tackling the grave debt crisis in Europe. Eurozone leaders agreed to an expansion in July, but still need to win the approval of national parliaments.
The bailout fund's expanded powers would increase its lending capacity from €250 billion to €440 billion and allow the purchase of sovereign bonds in capital markets. It was created last year as the eurozone's temporary rescue fund to help out struggling members, such as Greece. It will eventually be replaced by the European Stability Mechanism in 2013.
The vote passed in the Bundestag with a resounding majority of 532 members in favour of the expansion. Though successful, the vote highlighted tensions in German Chancellor Angela Merkel's coalition. Of the 17 countries that have adopted the euro, Germany is the biggest economy. It has been under considerable strain in the crisis, as it has borne much of the cost of propping up Europe's struggling economies.
German approval was seen as vital to the success of the bailout fund, but six eurozone countries are yet to approve the expansion. Slovakia's coalition government steadfastly refuse, but Portugal, Malta, Finland, Cyprus and the Netherlands all look likely to approve by the end of October.
Officials from the European Union, the International Monetary Fund and the European Central Bank are also heading to Athens on Thursday for further talks. Greece has warned that, unless it receives more money, it will have to default again next month.