Robots Take Over Science Museum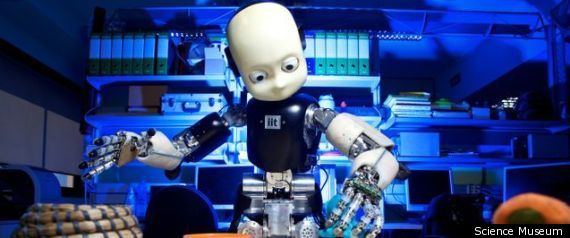 Reading this on the way to work? Imagine if you could get a robot to go in to the office for you, just like this guy did.
The Science Museum is showcasing useful robots from around the world in a brief exhibition that shows how you can play with, employ and emotionally download with modern mechanised sidekicks.
Twenty unique robots, will be on show to the British public for the first time, some straight out of European research labs. Had a tough day? There's robots here who will gladly hear you out and not talk back.
The robots on display have a lot more to give than your average household robotic vacuum cleaner. The unsettling and spooky humanoids sit alongside the swarming, swimming, exploring robots on show.
Roboticists will also be on hand to tell you which ones can replace you in due course.
Robotiville is free and runs from December 1 to 4, 10am to 6pm, Science Museum.