'Fake' Doctor Boosted Woman's Bottom Using Cement, Paraffin, Tyre Repair Compound And Superglue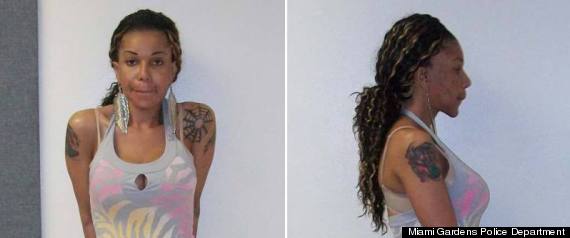 An alleged fake doctor, is accused of injecting a woman's buttocks with paraffin, cement and a tyre inflation spray then sealing her wounds with superglue, to give her a more 'shapely' behind.
Police in Miami, Florida, have alleged that Oneal Ron Morris, 30, left his patient with life-threatening health problems after injecting her with the toxic concoction in May 2010.
Morris, a transgender man who dresses as a woman, was part of a network of unlicensed practitioners with no medical experience who administered toxic injections at illegal "pumping parties".
The suspect has been charged with practicing medicine without a licence and causing great bodily injury.
The unnamed patient agreed to pay $700 for the cut-price bottom enhancement after being referred to Morris by a friend of a friend.
She told police that Morris had used what appeared to be a hose pipe attached to a cool box to pump the mixture into incisions in her buttocks. As a result, she developed pneumonia and an infection of drug-resistant bug MRSA at the wound.
According to the Miami Gardens Police Department, the procedure left the woman screaming in agonising pain.
She drove herself to hospital the following day after becoming ill with flu-like symptoms but was too embarrassed to tell doctors what had happened and fled two hospitals before being driven to Tampa General Hospital by her mother, where she received treatment.
It was there that she finally revealed her story and gave doctors Morris's telephone number. But despite repeated attempts to contact the allegedly fake doctor, the police did not catch up with him until March 2011.
Morris's own buttocks show alarming signs of cosmetic augmentation in police booking photos.