George Osborne: No Quick Fix To Debt Problem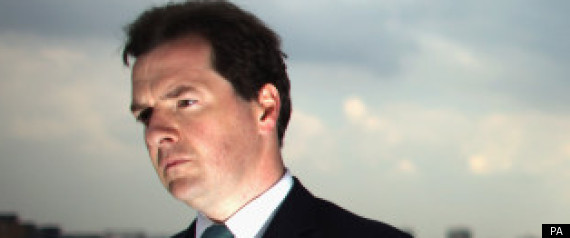 George Osborne has insisted there is no "quick fix" to Britain's debt problems as he promised to invest for the long-term.
On the eve of his keenly-anticipated Autumn Statement on the economy, the Chancellor said the Government would stick to its deficit reduction strategy and dismissed the idea that it could "borrow a bit more to get us out of debt".
Challenged about the OECD think tank's prediction that the UK is set to slip back into recession, he stressed that the Office of Budget Responsibility (OBR) would be issuing its own forecasts on Tuesday, but acknowledged that the wider economic climate was "a challenge for Britain".
"I think the public understand that Britain has huge debts that it has built up. These debts need to be dealt with. The public also understand that the eurozone (debt crisis) makes that more difficult," Mr Osborne said.
"But what they want the Government to do is stick to the plan that will take us safely through the storm and invest for the long-term future. They have had enough of politicians who think there is a quick-fix solution, who say 'you can borrow a bit more to get us out of debt'.
"They know, the public, that this is not the answer for Britain and as a result actually I think the public is behind what the Government is doing."
The Chancellor will set out plans on Tuesday for an ambitious £30 billion investment programme in Britain's infrastructure as he tries to breathe new life into the stalled economy.
The decade-long programme is intended to lever in £20 billion of private investment from pension funds to finance the development of roads, railways and the high-speed broadband network.
The Government has now signed a memorandum of understanding with pension funds on the creation of the new "investment platform" - to be owned by the funds - to channel the money into infrastructure projects.
Mr Osborne will unveil his plans against the backdrop of a worsening economic outlook, with the OBR expected to downgrade its official growth forecast for this year for a second time to around 1%.