Tories Climb Further In Polls After Euro Veto By Cameron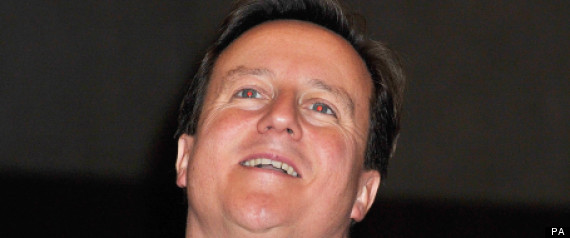 David Cameron's hardline stance over the eurozone treaty appeared to have secured a significant boost in public opinion as the Tories opened up a six-point poll lead over Labour.
A survey, conducted as the political fallout from his use of the UK's veto at the Brussels summit convulsed the coalition, put the premier's party up two points with Labour dropping the same amount.
The 40% to 34% gap is among the biggest since the immediate aftermath of the 2010 general election and marks the highest Tory approval rating for more than 18 months.
The Liberal Democrats, whose MPs abstained en masse in protest at what they saw as a damaging outcome to single currency crisis talks, were unchanged on 14% in the ICM/Sunday Telegraph poll.
It also suggested Mr Cameron could face growing demands for a referendum on the EU following his dramatic withdrawal from the deal agreed by most of the other member states last week.
A 58% majority of those polled backed the move, with more than one in three (35%) wanting a vote within a year.
As credit ratings agencies cast fresh doubt on efforts to end the euro crisis, it was reported that evacuating expats formed part of emergency plans being drawn up by the Foreign Office.
The Sunday Times said officials were concerned that around a million Britons living in Spain and Portugal could be trapped without access to cash if banks in the eurozone countries collapsed. It quoted officials saying the worst case scenario was being prepared for - with possible transport routes out and emergency loans among measures being examined.
It came as Deputy Prime Minister Nick Clegg prepared to launch a fresh dig at Tory eurosceptics - criticising the influence of "narrow nationalism" over "enlightened internationalism". The Liberal Democrat leader will take to the TV studios for the second weekend in a row as he battles to assert his party's position after the difficulties caused by the euro row.
On Saturday, he urged eurosceptics not to exploit the eurozone crisis to foster "xenophobia, chauvinism and polarisation" as fresh doubts were cast on efforts to save the single currency.