Tonight's TV Pick: Monday 9 - Ciaran Hinds In 'Above Suspicion', 'Coppers' Returns To Channel 4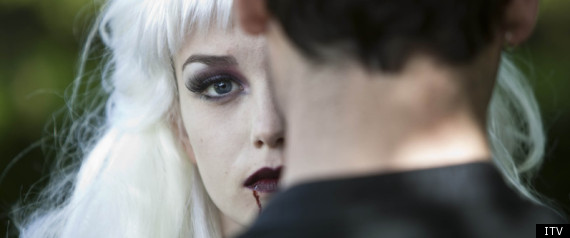 Lots of new things on the box again this week, as broadcasters continue to crank their New Year schedules into life.

Here is our pick of the best of tonight's offerings (we're sticking to freeview stuff for the most part, to be as accessible as possible) and, please, if you think anything else should be on this list, just shout, and we'll add it.

Monday

Above Suspicion: Silent Scream - 9pm, ITV

Police dramas really are ten a penny, but when the story comes from one of Lynda La Plante's novels, her record is such that it demands fresh notice. In this three-parter, Ciaran Hinds is the weary policeman given - you guessed it - the chance to redeem his blotted copybook by closing a high-profile case.
The death of a glamorous film star means a roll call of the usual suspects - resentful ex, obsessed fan, weary agent. It's basically 'Midsomer Murders Goes to the Movies', which is no bad thing for a Monday night.

Coppers - 9pm, Channel4

For something a little more realistic, this is the second series of director David Hodgkinson's intimate exploration of how modern policemen go about their business, this time in Nottinghamshire.
With humour, often black, to fuel them through every incident from the horribly bleak to the ridiculous, the programme's coppers reveal their thoughts on their daily rounds, facing characters as well versed in the criminal system as anyone in the force. Illuminating stuff.
Here are some pictures of both these programmes to whet appetites - see if you can spot fact from fiction: