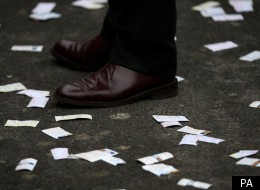 At first, the two worlds couldn't seem further apart.
On one hand - literary award ceremonies, those buttoned-up affairs where hushed academics politely tap their flutes before applauding the year's prevailing poets or authors.
On the other - the airless chaos of the average high street bookies, where TVs blear down on gamblers locked in private despair or cheering their way to victory.
But when the winner of this year's Costa Book Award is announced at roughly half past eight this evening, these two worlds will be brought momentarily together. Having a flutter on culture is on the rise.
"Ten years ago, you could have counted the amount of cultural events people betted on on two hands, and we didn't really promote them as events," explains Jessica Bridge, a public relations manager from Ladbrokes.
"But within the past 5 years, both book and arts awards have boomed - and nowadays we'd have up to a couple of thousand customers who enjoy these markets."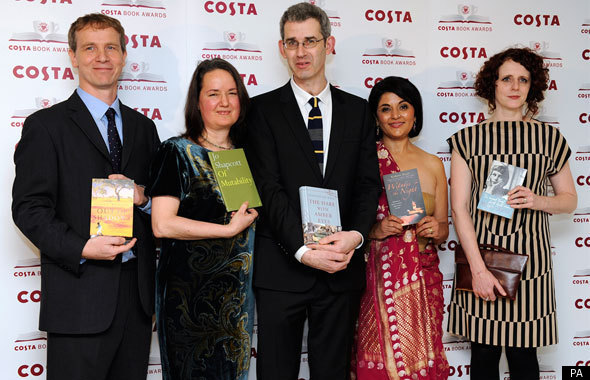 The shortlisted writers in the 2010 Costa Book Award pose at the ceremony
The country's other major betting company, William Hill, are experiencing the same change.
"There is a loyal literary market for book awards," Graham Sharpe, their media relations director tells me.
"The Booker is definitely the 'Grand National' in the market – the Costa is a bit more like the Derby!"
Those who did fancy a flutter on this year's 'literary Derby' installed Matthew Hollies – winner of the Costa Biography Award with Now All Roads Lead To France – as their clear favourite. His account of poet Edward Thomas' final five years is on for 2/1.
"People who bet on literary awards tend to be from a knowledgeable following, placing bets averaging around £20-£50 a time." Graham explains.
If he's right about the relative wisdom of the culture betting crowd, then at 3/1 Andrew Miller (Best Novel, Pure) and Carol Ann Duffy (Poetry, The Bees) are both in with a chance, while Christie Watson (Best Debut Novel, Tiny Sunbirds Far Away) and Moria Young (Childrens Novel, Blood Red Road) are likely to leave disappointed as the outsiders on 5/1 each.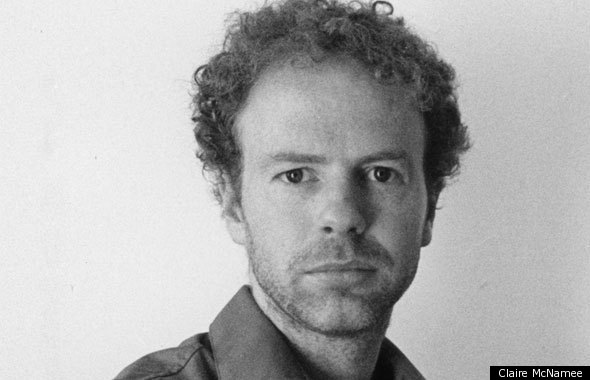 Matthew Hollis, author of All Roads Lead To France, the bookie's favourite to win the Costa this year
But how much can betting on book awards really matter to the gambling industry, considering the enormous gulf in public interest between them and, for example, Premier League football?
"For us it's easily worth in excess of a a million pounds a year. The stakes are smaller than major mainstream sport, but they're comparable with the Oscars and Baftas," says Jessica.
"The Costa is one of the smaller pieces. Bets on it were worth around £10,000 last year."
So, pretty small fry stuff then. But that's not to say people placing bets on non-sports events like the Booker or the Costa - 'novelty bets', as they're known to the bookies – doesn't matter.
If imagining the average Carol Ann Duffy fan walking into their local betting shop and slapping a tenner on The Bees seems a little unbelievable, that's because it is. The majority of bets on cultural events are made online, and arrive in flurries at the last minute when the odds have already started to shorten or lengthen.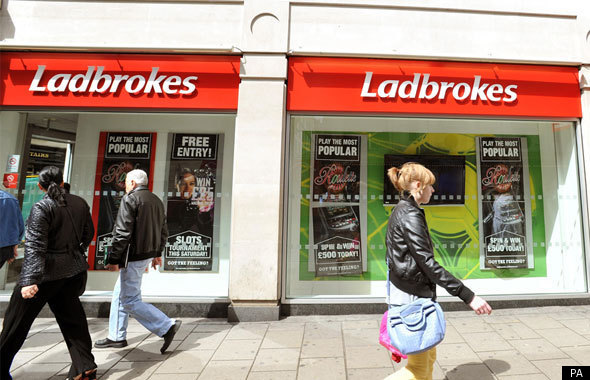 But it is precisely the fact that books and art fans are, on a whole, atypical and inexperienced gamblers that mean they represent an opportunity for industry. Unlike sports nuts, they are an untapped market.
"Hand on heart, our share price rarely fluctuates on the results of awards ceremonies," admits Bridge.
"But they are very valuable marketing tools for promoting our brand, and making the betting industry more accessible to a broader audience."
Unsurprisingly, social media is playing its part in helping bookies enter this brave new world of high-brow betting.
"The interesting thing about novelty betting is that [through social networking] they can gather up a lot of momentum from almost nowhere. A few tweets and a few bets later and the odds have collapsed," says Jessica.
"Even more importantly, our up-to-date odds can reach an unbelievable amount of people through one #costabookawards hashtag."
As the often insular world of writers, publishers and journalists gather tonight in their suits to discover which of the five shortlisted authors will pick up the winner's cheque for £30,000, it's interested to think that, outside, the gambling industry will be paying close attention.
"We've just suspended our betting on [the Costa Prize], but it was a particularly lively market this year," says Jessica.
"Matthew Hollis was a clear favourite but we saw some inspired and eye-catching money for Andrew Miller. If anyone else wins, it would be a great result for the bookies!"
See a round up of the Costa Book Award shortlisted authors and books:
Andrew Miller was born in Bristol in 1960, and lived in Spain, Japan, Ireland and France, before moving to his current home in Somerset. He's written six novels, including his debut Ingenious Pain which won James Tait Black Memorial Prize for Fiction, and the Booker and Whitebread-nominated Oxygen. Set in Paris in the years before the French revolution, Pure tells the story of a young engineer ordered to carry out the grim task of removing the city's oldest cemetery, which has begun to overflow.

What the judges said: "A structurally and stylistically flawless historical novel, this book is a gripping story, beautifully written and emotionally satisfying. A novel without a weakness from an author who we all feel deserves a wider readership."

A qualified nurse, Christie Watson wrote Tiny Sunbirds Far Away after winning a place on the UEA Creative Writing MA while on maternity leave. It's the first fiction she had ever written. In the book, a young brother and sister are forced to abandon their affluent life in Lagos to move in with their poor grandparents in the Niger Delta countryside when their father leaves their mother.

What the judges said: "This book was our unanimous winner. Readability and literary merit go hand in hand in this vibrant gem of a novel."

Young was born in 1959 in New Westminster, British Columbia and later moved to the UK to study drama. She wrote her first book when she was 9 but didn't take it up properly until 2003. Blood Red Road is being tipped for a film adaptation after it was picked up by Ridley Scott's production company. Set in a lawless future, the novel follows a crossbow wielding heroine and her companions as they set out to rescue her twin brother from the clutches of a mysterious gang.

What the judges said: "It's astonishing how, in her first novel, Moira Young has so successfully bound believable characters into a heart-stopping adventure. She kept us reading, and left us hungry for more. A really special book."

One of the country's best-known poets, Duffy was born in Glasgow and studied philosophy at Liverpool University. Her many awards include the TS Eliot Prize in 2005, the Lannan Literary Award and the E. M. Forster Prize in America. She was also award an OBE in 1995 and a CBE in 2001. Missing out on her second TS Eliot Prize earlier this month, the poet laurete will be hoping for more luck with her latest collection The Bees. The collection find Duffy tackling a range of themes - from love to politics to David Beckham's foot.

What the judges said: "We were thrilled by the poet's musical feeling for language and her spellbinding ability to combine naturalness and formal complexity. It's a joyful collection."

Hollis was born in Norwich in 1971 and studied at Edinburgh and York universities. His first collection of poems, 2004's Ground Water, is a Poetry Book Society Recommendation and was shortlisted for the 2004 Guardian First Book Award, the Whitbread Poetry Award and the Forward Prize for Best First Collection. This year's 2/1 favourite, Now All Roads Lead to France: The Last Years of Edward Thomas charts the final years of the poet's life, his friendship with American writer Robert Frost and his fateful decision to stay and fight in the First World War.

What the judges said: "Dramatic and engrossing. A brilliant biography that moved us all."