Uğur Acar underwent the surgery 24 days ago and was able to view his new face for the first time yesterday.
Speaking from his hospital bed at the Akdeniz University's School of Medicine in southern Turkey, Acar, who is already growing stubble on his chin, said his new face "couldn't be better".
Dr. Özlenen Özkan, a professor from the department of plastic, reconstructive and aesthetic surgery, said: "Uğur had his first shave. Uğur is both mentally and physically a very strong young man. His being strong makes our job easier.
"We are lucky to have such a patient. We are continuing to give him treatment to prevent tissue rejection. After a week, we will start cutting down on his medication. He can actually resume a normal life, but we would like to keep him here at the hospital for a little while longer,"
The surgery went ahead with transplant tissue taken from a 45-year-old donor.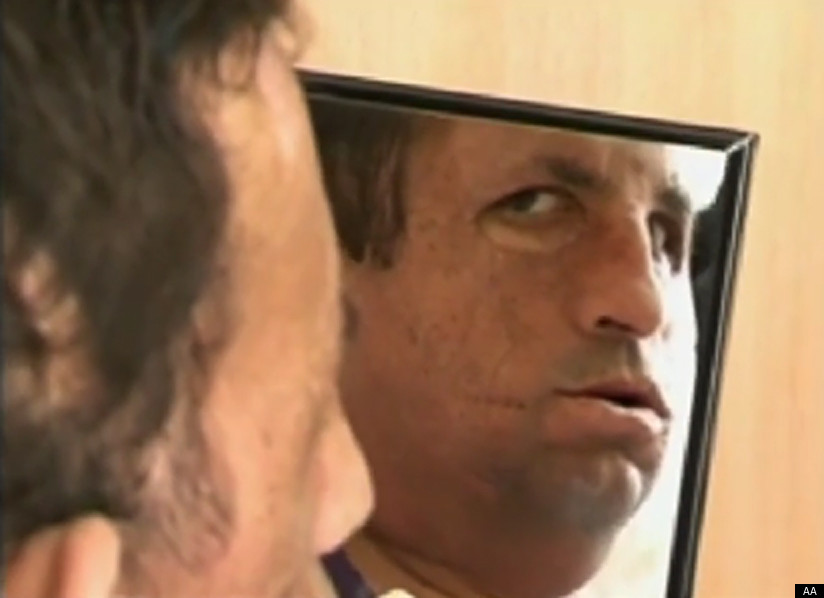 Acar admires his new face
SUBSCRIBE TO & FOLLOW UK LIFESTYLE