Heather Kennedy Dead, British Girl, 6, Dies After Falling Down Stairs On Tenerife Holiday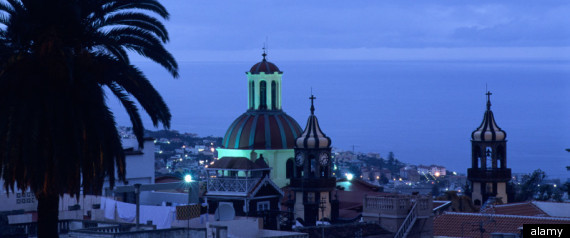 A six-year-old British schoolgirl has died after falling down a flight of stairs during a family holiday in Tenerife.
Heather Kennedy was rushing to meet relatives when she lost her footing and hit her head in the resort of Playa de las Americas.
The accident occurred at around 7pm last Friday, the Daily Record reported.
Heather, from Aidrie, Scotland, died on Tuesday – two days before what would have been her seventh birthday.
A source told the Daily Mail: "'Her family told the police she ran out of the flat to meet her cousins who were outside and her uncle saw her lying on the ground by the entrance to the apartment block after running out behind her.

"It looks as if she's fallen from a low wall by spiral stairs leading from one floor to another."
A Foreign Office spokesman said: "We have been notified of the death of a British national in Santa Cruz, Tenerife and we stand ready to provide consular assistance to the family."