NHS To Receive £330m Funding Boost, David Cameron Announces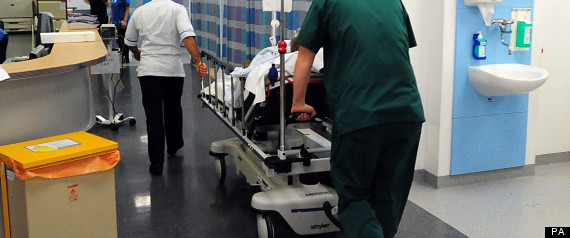 Hundreds of millions will be spent on "state of the art" NHS equipment and buildings, the Prime Minister has announced.
David Cameron pledged more than £330m extra funding for new operating theatres, urgent care centres and equipment such as CT and ultrasound scanners, it was revealed on Tuesday.
Some £20.m will go towards diagnostic equipment and a new A&E department at Northwick Park Hospital in north west London, including its urgent care centre.
Urgent care centres will also be further developed at hospitals at St Helier and Hillingdon in London, and East Lancashire.
Last week, St Helier was one of four hospitals told it may lose its A&E department.
A review from NHS South West London recommended one of four A&E departments in the region should close, together with a doctor-led maternity unit.
The three remaining A&Es will have an integrated urgent care centre while a further urgent care centre is also planned, according to the proposals.
Urgent care centres deal with cases that are less serious than those that need to be seen by A&E hospital and emergency doctors.
The centres, which are often staffed by GPs and nurses, can manage a wide range of problems but cannot deal with life-threatening cases, such as people who need resuscitation, suspected heart attack or stroke victims and those with extensive burns.
The funding announcement will enable Scarborough General Hospital to build a new dedicated paediatric facility, which will look after around 5,000 inpatients and 4,500 outpatients.
New CT scanners will also be bought for hospitals in Dorset, East Sussex and Newham.
In another example, Birmingham Women's Hospital will get £3.2m to extend its maternity unit, enabling it to deliver 650 more babies each year.
It will also have a purpose built recovery area and a new induction suite.
According to the Department of Health, the extra money has become available due to "tighter financial controls" meaning the government has saved cash on planned IT system delivery.
Cameron said: "This Government is investing in the NHS to ensure the very best care is available - that's why I can announce over £330 million of new medical equipment, from CT scanners to cancer therapy and neonatal care facilities.
"It will ensure millions of people see better buildings, better equipment, and brand new facilities and services as well as saving thousands of lives."
Health Secretary Andrew Lansley said: "This is another great example of how this Government's drive to be more efficient is benefiting patients.
"By reinvesting the money we have saved we are able to put over £330 million into projects that will help over two and a half million patients per year.
"Ensuring patients have access to the best quality equipment and services is essential in a modern NHS that strives to put patients first.
"This investment will mean that old facilities are revamped, there is more world-class equipment in NHS hospitals and more patients get the scans and treatment that they need."