A 15-year-old youth is facing a life sentence today for stabbing a student to death in a row over conkers.
Architecture student Steven Grisales, 21, died in August last year, after he challenged youths who were throwing conkers at him.
He had been shopping for his grandmother and was on his way to Silver Street station in Edmonton, north London, when he was attacked in College Close.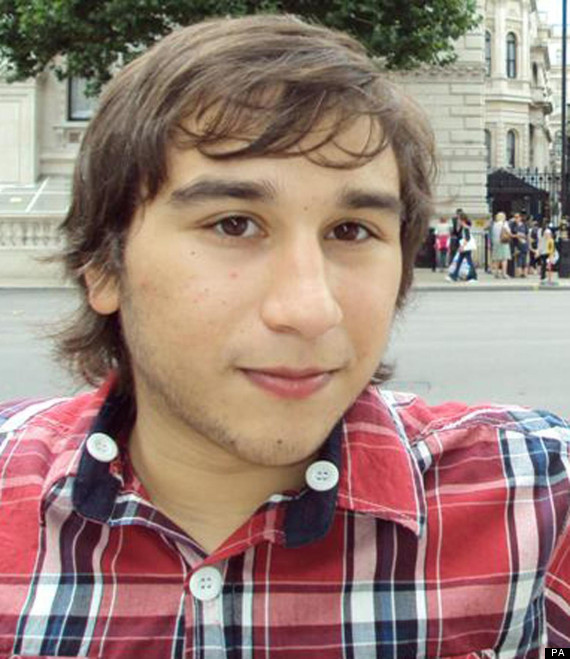 Steven Grisales, 21, who died in August last year, after he challenged youths who were throwing conkers at him
The youth, who cannot be identified for legal reasons, denied being the killer but was found guilty of murder at the Old Bailey, last month.
Andrew Edis, QC, prosecuting, told the trial: "This was a sudden, unnecessary killing as a response to a confrontation which took place in the street, which was about nothing very much.
"It was about throwing some conkers. Horse chestnut trees in north London shedding their conkers, people picking them up and throwing them about."
The accused youth blamed another youth for the stabbing, and claimed Mr Grisales overreacted and tried to hit him with a skateboard.
After the verdict, Detective Inspector Richard Beadle said: "Steven did no more than stand up to unruly youths and for that he has lost his life.
"The defendant's arrogance and contempt for others belies his age."
Steven's mother, Jasmid, of Enfield, north London, said in a statement: "Steven was always loved by every person who had the privilege of knowing him."
"He always gave without expecting anything in return and he always tried for everyone around him to be happy.
"This result can show that in a way it is justice and people should start learning that for every wrong you do, sooner or later you have to pay the price."
Comments are closed on this entry for legal reasons
SUBSCRIBE AND FOLLOW
Get top stories and blog posts emailed to me each day. Newsletters may offer personalized content or advertisements.
Learn more