An Australian swimmer who will compete in the London 2012 Olympics has Tweeted a photograph of herself in a racy bikini.
Stephanie Rice, who will defend her 200m and 400m Olympic titles this summer, posted the flattering shot after receiving the suit as a birthday gift from the designer Ellie Gonsalves.
As well as admiration of the picture, there were questions as to whether the 24-year-old, who used to endorse Speedo, was officially backing Gonsalves' work.

SEE ALSO: Muse's 'Survival' Named As The Official Olympic Song (PICTURES)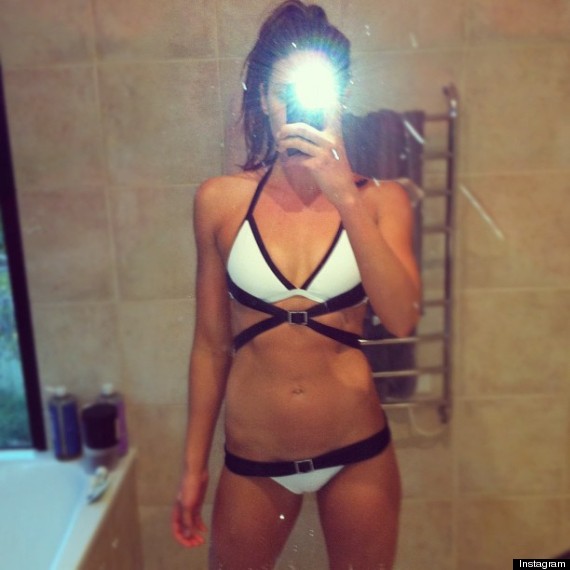 Happy Birthday Suit: Stephanie Rice revealed her gift on Twitter
@ItsStephRice

Stephanie Rice
But the three-time Olympic gold medallist's manager told the Herald Sun: "No, Stephanie isn't an ambassador for Ellie Gonsalves, she just loves their stuff."
He added: "She doesn't have any relationship with Speedo anymore so there are no restrictions there."
OK, good to know. Anyhoo, here are more pictures of Rice looking hot.