According to recent statistics by Forum of international Respiratory Societies (FIRS), British people are ignoring the dangers of common lung disease, chronic obstructive pulmonary disease (COPD).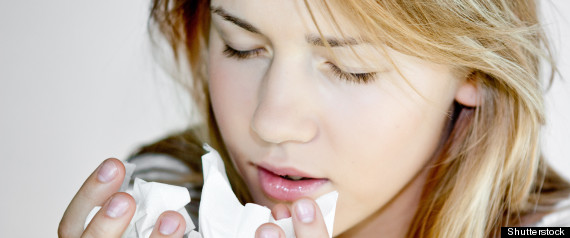 However, if Brits were more clued up about the early warning signs, symptoms and treatment of COPD, it could help reduce the 4m deaths that occur in Britain alone each year.
Brits Ignoring Biggest Health Danger Warn Experts (READ)
If you often find yourself feeling breathlessness or you're constantly battling a cough that just won't shift, take a look at these early warning signs that might be the signs of COPD.
Remember: always consult your GP if in doubt about any of the signals mentioned below.
Loading Slideshow
Trouble Inhaling & Exhaling

If you experience regular pain when breathing in or out and a tightened feeling around the chest area, seek advice from your GP.

Constant Cough

Whether you're a smoker or not, if you've had a cough (or find yourself wheezing regularly) for a few months or years, speak to your GP.

Feeling Breathless

If you have a constant feeling of breathlessness and feel out of breathe after doing simple physical tasks like walking up or down stairs or light exercise, this could be a cause for concern. Seek medical advice for reassurance.

Coughing Up Phlegm

Everyone gets a cold from time to time, but if you cough up large amounts of mucus and phlegm on a regular basis (and have no signs of a fever or cold), visit your GP.

Feel Like You Can't Breathe

If you ever feel like your lungs can't breathe in enough air to make you feel like you can breathe normally, seek professional advice.

Visit Your GP If...

... You begin to cough up blood, lose significant amount of weight or develop any of the above symptoms that begin to hinder your everyday life. Visit <a href="http://www.nhs.uk/Pages/HomePage.aspx" target="_hplink"><strong>NHS Choices</strong></a> for more advice.