The UK is to ban the export of the drug propofol, a heavy-duty anaesthetic, which is to be used in the United States for the lethal injection of inmates.
Legislative controls, which were announced by business secretary Vince Cable on Wednesday, follow an announcement in May from the Missouri Department of Corrections that the state is to switch to propofol, the anaesthetic blamed for the death of Michael Jackson, as a single-drug solution for state executions.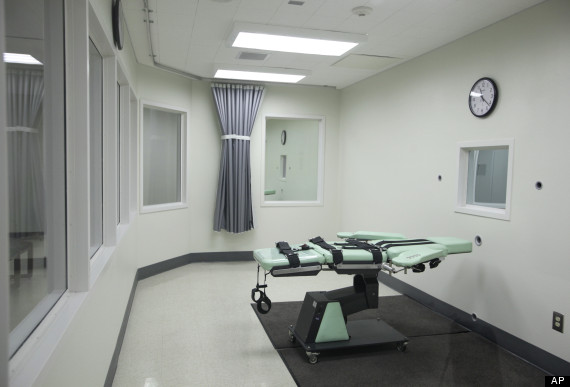 A lethal injection facility at San Quentin State Prison in California
Until recently most US states used sodium thiopental alongside two other drugs to kill inmates.
However after death penalty activists successfully campaigned the drug's Danish manufacturer to end production, many states switched to pentobarbital as a single-drug solution.
That drug is now in short supply in the US, hence more states are looking towards the European-made propofol.
Following Cable's announcement, other European countries are expected to follow with similar bans.
"This country opposes the death penalty," said the business secretary on Wednesday.
"We are clear that the state should never be complicit in judiciary executions through the use of British drugs in lethal injections." Vince Cable: 'The state should never be complicit in judiciary executions'
Single-drug executions, including those that just use Propofol, have sparked controversy in the US amid claims that they lead to suffering before death.
Richard Dieter, the executive director of the Washington-based Death Penalty Information Centre, told the Associated Press (AP) that a cocktail of drugs was preferable to a single-drug solution.
Following news of the ban, Liberal Democrat Alistair Carmichael highlighted the UK's "proud record of campaigning against the death penalty overseas".
"Wednesday's announcement demonstrates that the UK is taking the lead on fighting the death penalty," he said, adding: "This position is not simply a matter of policy but also a point of principle. The death penalty undermines human dignity. There is no conclusive evidence of its deterrent value, and any miscarriage of justice leading to its imposition is irreversible and irreparable."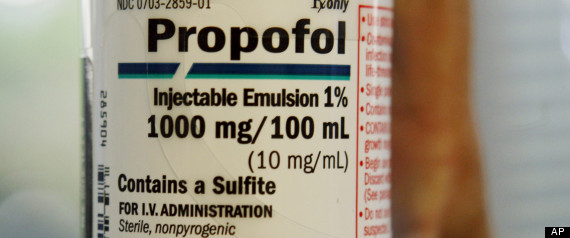 Maya Foa: 'Propofol is a dangerous drug'
Maya Foa, a spokesperson for Reprieve, a campaign group for the human rights of prisoners, called the move "welcome and timely".
Foa added that manufacturers must remain vigilant when distributing medicines in the US, "lest they end up inadvertently fuelling the machinery of death".
SUBSCRIBE TO & FOLLOW UK DAILY BRIEF