Ever wondered what would happen if you applied for a job online and accidentally attached a photo of Nicolas Cage grinning manically instead of your CV? Well, wonder no more, because 20-year-old Canadian jobseeker Vanessa Hojda has done it for you.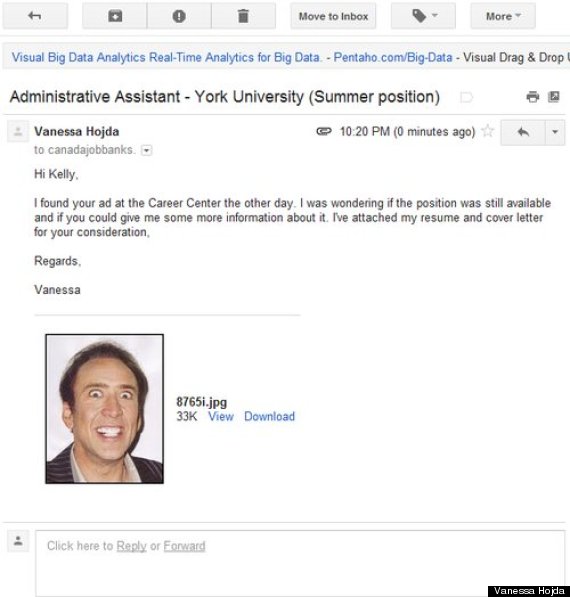 Posting the image above to her Tumblr blog with the words ""I ACCIDENTLY SENT MY POTENTIAL FUTURE BOSS A PICTURE OF NIC CAGE RATHER THAN MY COVER LETTER + RESUME, WHICH HAS A ZIP FILE TITLED WITH A BUNCH OF NUMBERS LIKE THE JPC I ACCIDENTALLY ATTACHED OH MY GOD," she swiftly became a viral sensation - and now, as it turns out, a viral sensation with a happy ending.
After her name was fired accross the internet approximately eight squillion times, two companies have now offered her a job via her Facebook page, she's been interviewed by The Washington Post and even appeared in a photoshoot for the Toronto Star.
SUBSCRIBE TO & FOLLOW UK COMEDY