Olympic athletes and officials are due to begin arriving in London on Monday as more questions surface over the security crisis shadowing the Games.
Two separate reports have claimed authorities were aware or suspected a shortfall in security guard numbers provided by private firm G4S up to 10 months ago.
The Independent on Sunday said a confidential report by Her Majesty's Inspectorate of Constabulary, which raised "serious concerns with G4S", was given to Home Office ministers in September 2011.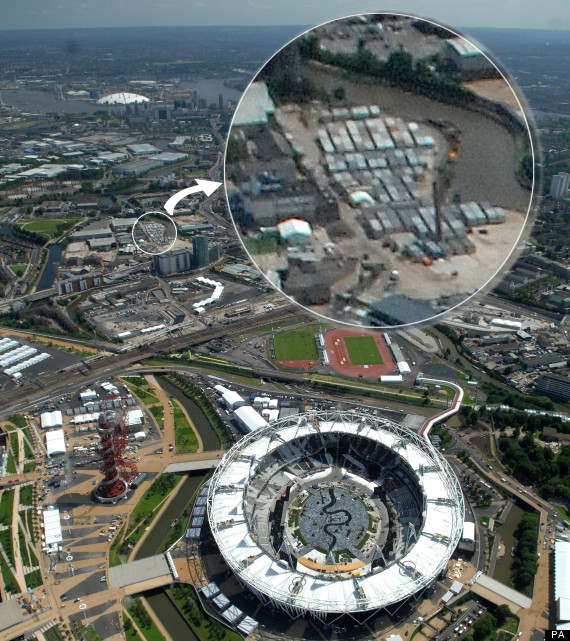 Olympic athletes and officials are due to begin arriving in London on Monday - where cleaners are expected to sleep 10 to a room


The claim could add pressure to Home Secretary Theresa May, who said last week that her department had only been told of the shortfall in security staff at the last minute, leading to 3,500 extra troops being drafted in to cover the Games.
According to the Independent, the Ministry of Defence is struggling to find accommodation for the troops who have been told last minute they need to cover the Olympics, and may sleep in the Tobacco Docks warehouse.
It's not just soldiers who will have to endure squalid conditions, with the Daily Mail reporting cleaners at the Olympic Park may have to sleep ten to a room, and have 75 people sharing each shower.
Separately The Times reported that the Ministry of Defence had put 4,000 military personnel on standby three months ago.
But London mayor Boris Johnson said on Monday that compared to previous host cities, London was at this stage better prepared for the Olympic Games.
"When the athletes arrive today they will see a quite incredible transformation in East London, with venues ready and village ready," he told Sky News.
"Compared to the experience of the last 20-30 years, London has done fantastically well and it is a great, great advertisement for British construction."
The first of the Olympics Games Lanes comes into operation today - on the M4, which has only just reopened following repairs.
There were fears work on the damaged flyover near junction 2 of the motorway in west London would not be completed in time for the Olympic traffic-only lane to be used.
But work was completed so the affected stretch could be opened last Friday.
The M4 lane, which will be in operation between 5am and 10pm, is being introduced early to cope with the beginning of the big rush of Olympic arrivals starting today at nearby Heathrow airport.
The London 2012 Athletes' Village, in Stratford, east London, also opens today with GB athletes competing in diving, equestrian, football, shooting and swimming expected to be the first to enter.
The M4 is part of the Olympic Route Network (ORN) and provides an important access route for members of the Games Family including athletes, their officials and equipment arriving at Heathrow for their journey to the Olympic Village.
Around 80% of Games Family arrivals are expected to pass through this way.
Within the ORN are 30 miles of Games Lanes which will become operational on July 25 - two days before the Olympic opening ceremony.
The Games Lanes will be clearly marked and will operate alongside existing traffic. All road users will be able to go into the lanes when they are not in use overnight.
Those who stray into operational Games Lanes face a penalty charge of £130, while illegally parked vehicles will be removed to a pound and may incur a release fee of £200.
A Locog spokesperson said; "We have spoken to Cleanevent and they have assured us that the accommodation they are providing their workers is of a suitable standard."
An MoD spokesperson said: "As the Defence Secretary and Culture Secretary have both made clear today, the government has kept a close watch on the progress of Olympics security arrangements and, when it became apparent that it was required, enacted contingency plans. Contingency planning is a large part of the MoD's routine business and the public would expect the department to be prepared for a range of possible scenarios, likely or otherwise."
SEE ALSO:

Earlier on HuffPost: