Liverpool striker has continued his agenda against his eight-match ban for racially abusing Patrice Evra, claiming Manchester United's "political power" ensured he was found guilty.
In December last year, the Uruguayan was found guilty of calling Evra "negro" repeatedly when Liverpool hosted United in the Premier League at Anfield by a Football Association panel.
The FA stated "that an eight-match suspension was appropriate and proportionate, reflecting the seriousness of the misconduct" in their report.
Only two months ago Suárez labelled his suspension and £40,000 fine as "strange" and "unbelievable", and he has again vented his perceived injustice at the verdict.
He told Uruguyan television station RR.Gol:
"They were very tough days to me. I am not used to showing what I really feel, but the trial week was very difficult. I also cried alongside my wife.

"People at Liverpool are sure that it was a way that Manchester United used to put me out of the team and stop Liverpool. In England, Manchester United's political power is strong and you must respect that and shut your mouth."
Four months after the incident, Suárez then refused to shake Evra's hand when the duo came face-to-face for the first time prior to the reverse fixture at Old Trafford.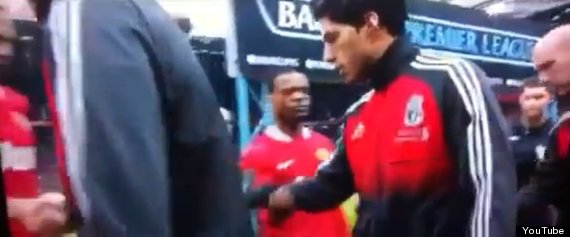 Suarez snubs Evra at Old Trafford
Yet Suárez, 26, went on to say "only the media in Uruguay and Spain showed that I wanted to shake his [Evra's] hand".
The next day after Liverpool's 2-1 loss to United, both he and Kenny Dalglish, who launched an extraordinarily misguided defence of the striker, apologised for their behaviour, albeit not to Evra or United directly.
Liverpool's director of communications Ian Cotton was sacked by Reds owners Fenway Sports Group, as the club supported the Uruguayan by having the first-team squad don T-shirts prior to their December fixture with Wigan Athletic.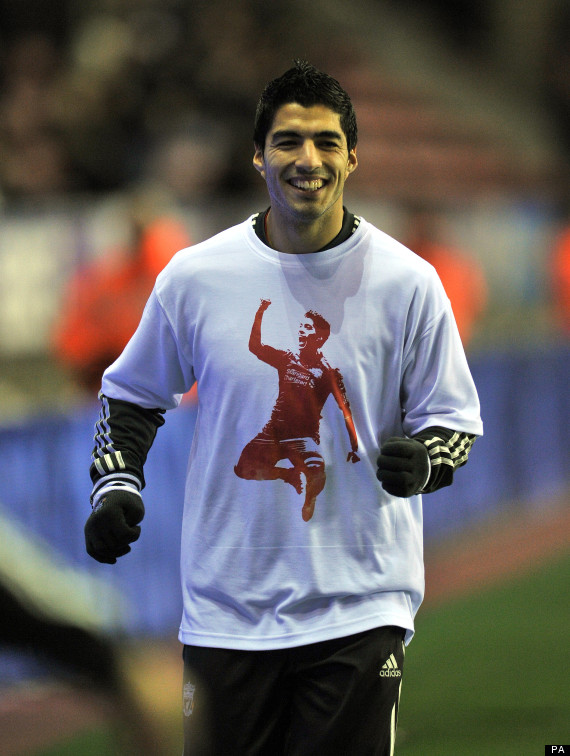 Former manager Dalglish was also dismissed in May and drew much criticism for his defence of Suarez, even going so far as to suggest Suarez had not ignored Evra prior to the February match at United. The Scot was forced to apologise the following day.