The Duchess of Cornwall has become something of an unlikely action hero over the course of the past few months, evidenced by her recent visits.
While visiting the set of Danish cult hit TV show The Killing in March,Camilla practised her gun-handling skills alongside actors from the show.
On Thursday, the Duchess of Cornwall attempted CPR to revive a dummy at a youth rally in Saumarez Park in Guernsey, as she and the Prince of Wales continued their visit to the Channel Islands.
She joked: "I think it's dead. I think I've killed him," the Duchess is reported to have said.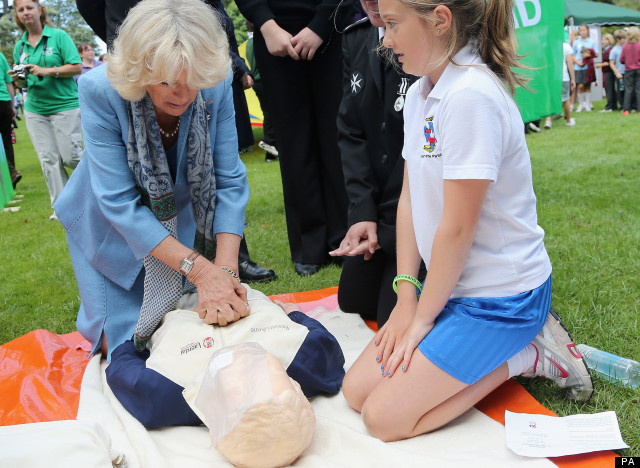 The Duchess had little confidence in her technique
The royal couple visited the rally and participated in games and activities with the children and took in a few demonstrations including cupcake baking, circus skills and somersault routines.
Youth service worker Mary O'Reilly. 49, said afterwards: "Charles and Camilla were fantastic.
"This has been an amazing experience for the children, and I think they really enjoyed themselves too."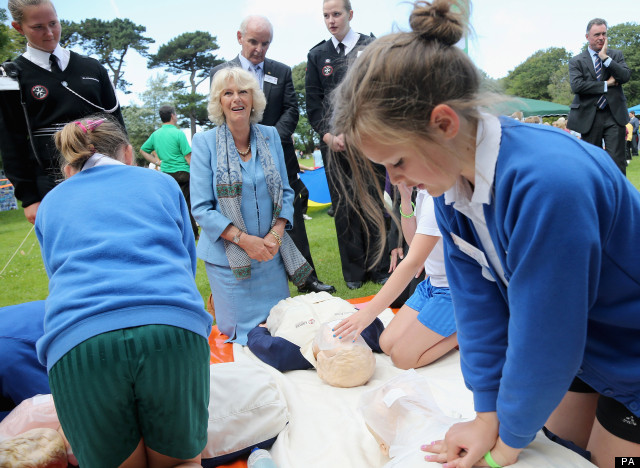 The Duchess chose to sit back and let the children show her how its done
Camilla said it was "lovely" to see the children taking part in their activities and she hoped to return to Guernsey one day.
She told Channel Television: "I'm having a lovely time. The weather's come out for us, it's the first time I've seen sun in days, so it's very exciting.
"It's lovely to see all these young people getting stuck into their activities. It's lovely to be here. I hope I can come back one day."
Click through the slideshow below to see more photos from the visit.
Loading Slideshow