Cigarettes, tampons and condoms: your three main pub vending machine needs covered, surely?
Well, it seems not. Last week a non-profit organisation (focused on lowering the incidence of prenatal exposure to alcohol) announced the world's first pregnancy test dispenser.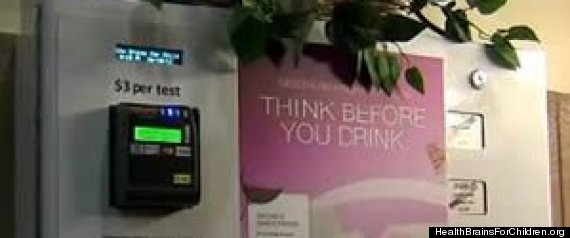 And this vending machine is just the 'first', states the charity.
"Healthy Brains for Children seeks to locate pregnancy test dispensers in women's restrooms in bars, gas stations, malls, fitness centers, etc. to target those at high risk for unexpecting pregnancies," says the website.
The charity hopes to encourage safer drinking habits during pregnancy to prevent damage to the unborn fetus.
According to the Star Tribune, the charity's executive director and founder Jody Crowe hopes the dispensers will allow women to take a pregnancy test in the privacy of the restroom without having to purchase a pregnancy test over the counter.
SUBSCRIBE TO & FOLLOW UK LIFESTYLE