Thank God it's Friday. Your brain is probably already thinking about lie-ins, beer, TV and cake. Mmmm cake.
If you're already in this mindset you're probably also thinking about kittens. And puppies. And tiny bunny rabbits. And baby horses. And creatures that squeak helplessly and demand your complete devotion.
Scroll down for a gallery of little ones and larger ones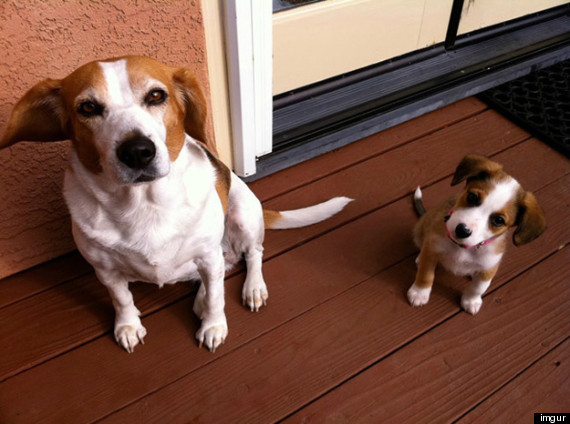 Someday son, all this will be yours...
(And if that's not enough to melt the cold, hard cockles of your heart, keep scrolling for our gallery of unlikely animal friendships. If the sight of a Rhodesian Ridgeback cuddling a microscopic piglet doesn't have you reaching for the tissues, you're beyond help.)
Little ones and large ones
Unlikely animal friendships
Unlikely Animal Friendships
SUBSCRIBE AND FOLLOW
Get top stories and blog posts emailed to me each day. Newsletters may offer personalized content or advertisements.
Learn more