Aarathi Prasad believes that a future involving reproduction without sex will soon be well within our grasp.
In her new book, Like A Virgin, the scientist and presenter talks at great length about scientific reproductive advances that have already been used successfully on animals and could define the future of human reproduction.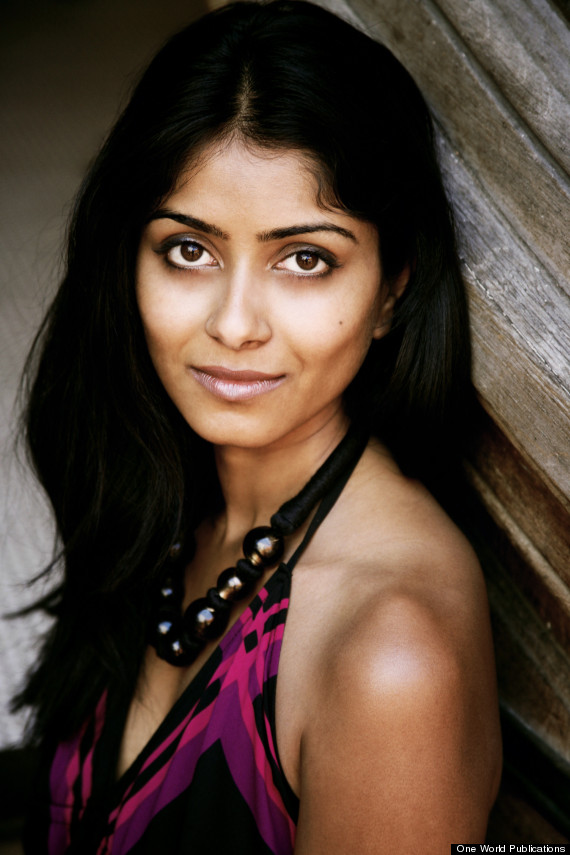 Portrait of Aarathi Prasad by Anjali Bhargava
Prasad describes how artificial sperm or eggs can be created using stem cells and chromosomes to enable fertilisation.
This technique saw the birth of a baby mouse called Kaguya in 2004 - conceived using synthetic sperm made from the genetic material of an egg from a young mouse to fertilise an egg from a mature mouse.
According to The Guardian, Prasad argues that the creation of the "ultimate solo parent" will work as a "great biological and social equaliser" by allowing infertile, same-sex couples and single individuals to conceive.
See also: Five Million IVF Babies Born Since 1978 (PICTURES)
Like A Virgin also draws on the construction of an artificial womb used in Australia to grow shark foetuses. If used with human embryos this could change the future of parenting by taking the onus away from women by allowing parents to share childcare duties or providing men with the capacity to have children without a woman.
Like A Virgin: How Science Is Redesigning The Rules Of Sex by Aarathi Prasad Aarathi Prasad envisages a world without sexual reproduction in the not to distant future. Drawing on pioneering reproductive science used on animals, Prasad predicts a world with pseudo-sperm, artificial wombs and the capacity for individuals to become "the ultimate solo parent".

The New Rules of Marriage: Internet Dating, Playfairs and Erotic Power by Catherine Hakim In her controversial book Hakim callss long-term relationships as 'traps' or 'cages' and urges couples to play the field to ignite some zest back in to their love lives.

Sexperiment: 7 Days To Lasting Intimacy With Your Spouse by Ed and Lisa Young Pastor Ed Young and his wife Lisa advises on the nature and necessity of intimacy, and encourages married couples to experience the benefits that result from a healthy sex life. Controversially just after the release of this book, the couple spent 24 hours in a "bed-in" on the church roof streaming a live sex chat.

A Billion Wicked Thoughts: What the World's Largest Experiment Reveals About Human Desire by Ogi Ogas and Sai Gaddam Neuroscientists Ogas and Gaddam conducted a very large scale sexual experiment which led them tot he controversial conclusion that women are hard wired to find sexual submission a turn on. They came to this conclusion by analysing half a billion sexual fantasies and correlating them against neuroscience and animal behaviour studies.

Fifty Shades of Grey by EL James When young naive student Ana Steele met billionaire Christian Grey she was caught up in a whirlwind of bondage-style sex games. She wasn't the only one to succumb to Grey's charm however, the book has become an international bestseller.
Prasad hopes that reproductive science will be allowed to develop to its full potential and believes that life is not sacred, although she is mindful of ethical concerns developments could raise - such as the bond between mother and baby in the womb and religious beliefs.
For Prasad it is not a question of whether these advances will be made, but a question of when.
For all those that in doubt, think back to a time when IVF treatment and test tube babies were but a distant scientific concept.
IVF babies born from frozen embryos are heavier and healthier than those born from fresh embryos, new fertility research has discovered. Read the full story here.

Babies with three biological parents could soon be a reality after a new £6m laboratory has been given the go ahead and funding to develop a unique IVF technique which uses DNA from a third party. Read the full story here.

Reception class pupil Reuben Blake went back to school today, but his twin sister will have to wait another five years until she is old enough. That is because, despite the fact the brother and sister were conceived from the same batch of embryos, they were born five years apart to parents Simon and Jody Blake. Read the full story here.

Scientists have made a breakthrough that could enable infertile men to father children with their own sperm. Researchers at Muenster University in Germany grew mouse sperm in a laboratory and believe the same technique could be used with human sperm. Read the full story here.

Scientists from the Imperial College London have discovered a 'fertility switch' that could help treat infertility and miscarriage in the future. Read the full story here.

The Human Fertilisation and Embryology Authority have announced today that women who donate their eggs to infertile couples, will be rewarded an extra £500 in costs. Read the full story here.

A baby girl was born after being conceived using sperm that has been kept frozen for 25 years - the longest that sperm has been kept frozen and then successfully used for IVF in the UK. Read the full story here.
See also:

IVF: Older Women And Gay Couples 'Should Be Offered Infertility Treatment On NHS'

IVF By Three Parents 'Morally Justified' Finds Ethical Committee

Creating Designer Babies Is 'Responsible Parenting' Argues Academic