Think you're getting too old for Facebook? Hardly.
Facebook's oldest registered user - 101-year-old Florence Detlor - recently visited the company's HQ to meet CEO Mark Zuckerberg and COO Sheryl Sandberg.
Detlor was pictured with the Facebook co-founder and Sandberg, of his top execs, on Monday.
Sandberg posted the picture to her Facebook wall.
She said: "Honored to meet Florence Detlor, who at 101 years old is the oldest registered Facebook user. Thank you for visiting us Florence!"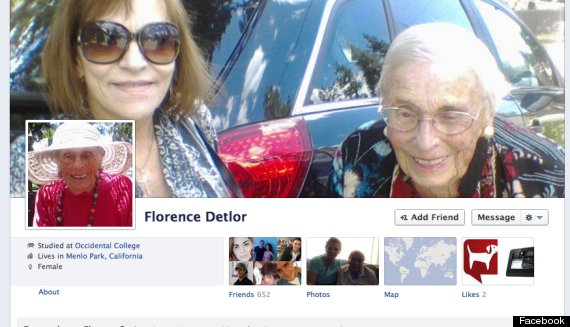 Above: Detlor's Facebook Profile
Detlor is from Menlo Park in California, and before the visit was made public had around 650 friends on Facebook - though that is now sure to be much higher.
She joined Facebook in August 2009, and lists her university as Occidental College - from where she graduated in 1932.
However the post has now seen a string of attempts by Facebook's users to sign up their grandparents - or great-grandparents - to beat Detlor's record.
"My grandfather in law is turning 102," said one user. "I need to get him to sign up!"
That's the spirit.