Mark Colbourne won Great Britain's first medal of the XIV Paralympic Games at the London 2012 velodrome this afternoon, with silver in the C1-2-3 one-kilometre time-trial.
In an event factored to account for mixing classifications, Li Zhang Yu of China won gold with a C1 world record of one minute 13.009 seconds, converted to 1min 05.021secs.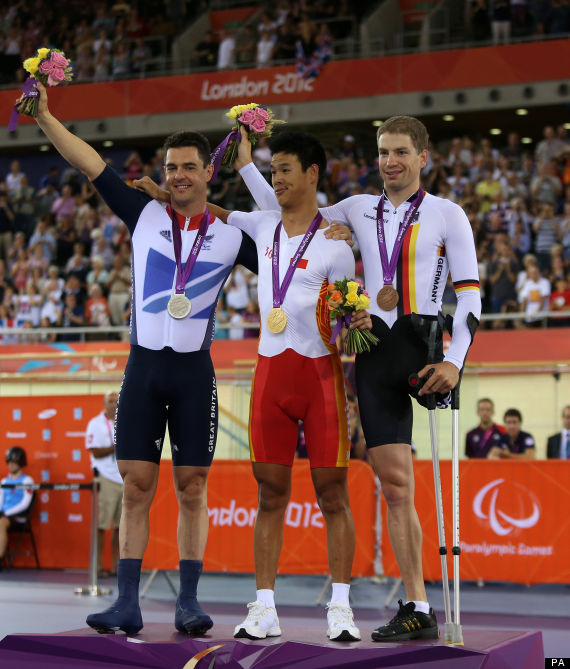 Colbourne celebrates with winner China's Zhang Yu Li (centre) and bronze medalist Germany's Tobias Graf
Colbourne, competing in his first Paralympics aged 41 following a paragliding accident in 2009 which saw him sustain a broken back, finished in 1:16.882, converted to 1:08.471, as he claimed Britain's first podium place of the Games in front of a 6,000-capacity partisan crowd.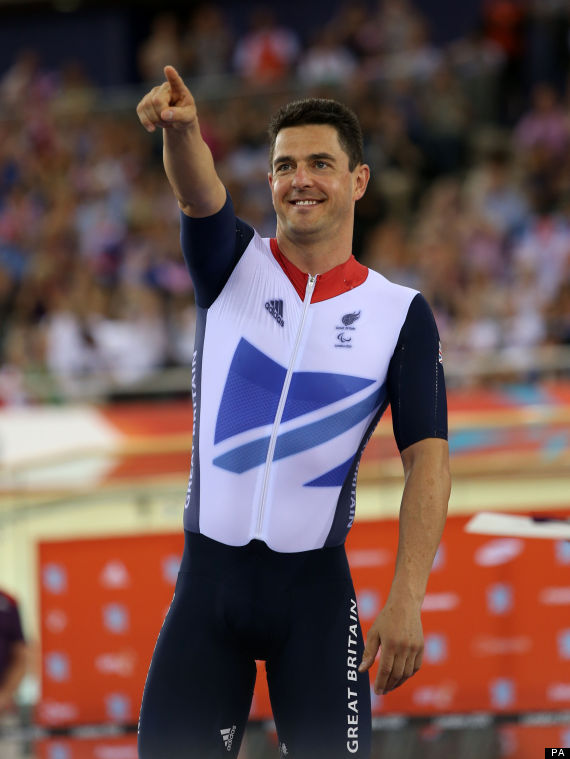 Colbourne salutes his admirers
Tobias Graf of Germany set a C2 world record of 1:15.858, converted to 1:09.979, as he finished with bronze.
C3 world record holder Kenny, a six-time Paralympic champion, clocked 1:10.203 to place fourth, while Rik Waddon was ninth in 1:11.394 and Ireland's Enda Smyth, also a C3 rider, was 16th in 1:13.890.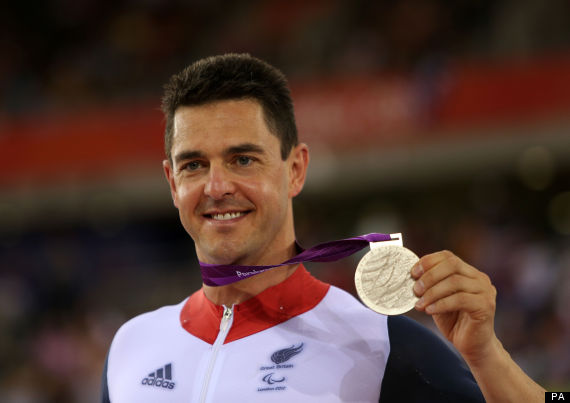 Colbourne shows off his silver medal
Colbourne told Channel 4: "It's very exciting. We have worked for the last eight months towards this and big thanks to all the coaches who got me in the best shape possible. I'm very happy.
"You try to blank out 6,000 people if you can. It was lap three, after I relaxed into my stride, that I could hear the crowd. It (the support) was very good."
Colbourne laps up the crowd's support
Also on HuffPost: