Police have suggested that slain French cyclist Sylvain Mollier could have been the target of the French Alps shootings, which claimed the lives of the British al-Hilli family.
The 45-year-old cyclist has largely been the forgotten victim of the shootings, with initial reports suggesting the cyclist was shot after stumbling across the massacre.
He found himself in the "wrong place at the wrong time" Annecy prosecutor Eric Maillaud said after the massacre.
British engineer Saad al-Hilli, his wife and mother-in-law were brutally murdered in a remote spot close to Lake Annecy a week ago.
Seven-year-old Zainab al-Hilli was placed in a medically induced coma after she was shot in the shoulder and badly beaten, while her sister Zeena survived by hiding under her dead mother's skirts.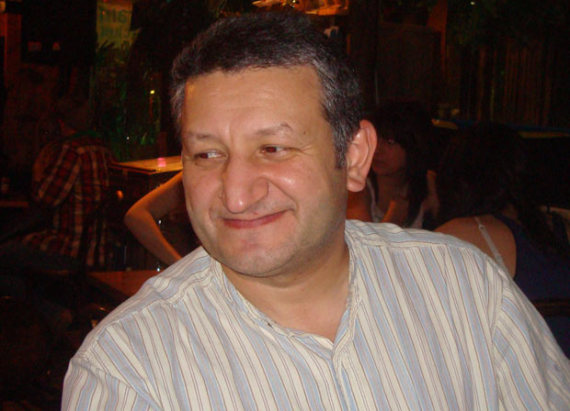 Saad al-Hilli, whose was murdered in the attack alongside his wife and mother-in-law
However Lt Colonel Benedict Vinnemann, who is leading the Gendarme police inquiry, suggested the cyclist may have led a "double life."
"Was the al-Hilli family the main target? Was it not the cyclist? Only ongoing work on the scene can answer this question clearly," the Daily Telegraph quoted him as saying.
"We're talking about someone whom everybody says was a gentleman, but who's to say he did not lead a double life?"
A police spokesperson for the French police told the Huffington Post UK: "We are working on all eventualities."
Mollier was buried in a secret ceremony, rather than being cremated in line with his family's wishes, reported the Daily Mail.
The father of three worked for company Crezus which supplies equipment to nuclear power plants. He had been off on paternity leave after having a baby with his wife who worked as a chemist.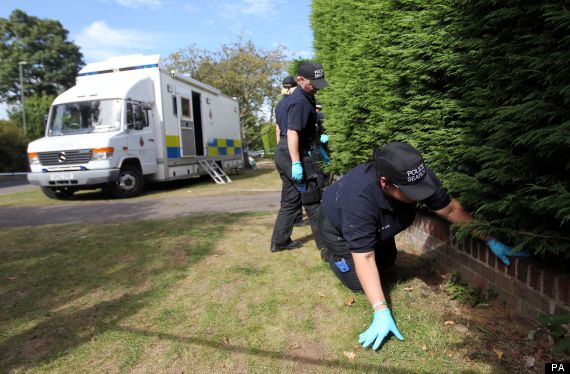 Police searching the Al-Hilli family's house on Thursday
While Saadi al-Hilli, his dentist wife Iqbal and her mother had all been shot twice in the head, Mollier had been shot five times. Altogether 25 shots were fired in the massacre.
Originally the attacker was thought to have used a cold war machine pistol, the Czech made Skorpion. However now investigators believe the gun was a Luger P08, a gun issued to the Swiss army.
The chief prosecutor Eric Maillaud in the area of the French Alps has been accused of "playing politics" over the murders after insisting the causes and origins of their deaths lay in the UK. The Luger P08 gun

Brian Paddick, the former Metropolitan Police Deputy Assistant Commissioner, told the Telegraph:
"It smacked to me of more of a political decision than a professional police one," he said.
"It was as if they did not want the reputation of France, and particularly this picturesque tourist spot, damaged by the suggestion that this could be anything to do with the French police or people in that area."
SEE ALSO:
Related on HuffPost: