Robbie Williams has become a father for the first time.
The Angels singer tweeted the news on Tuesday evening, revealing that wife, Ayda Field, had given birth to a baby girl earlier that day.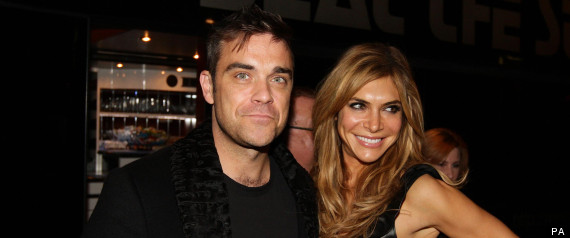 Robbie Williams and Ayda Field are celebrating the birth of their daughter
And the couple have named the infant Theodora Rose, which as Williams wrote on his blog, would be "affectionately known as Teddy".
@robbiewilliams

Robbie Williams
Williams had confirmed he and Ayda were expecting a daughter in May, two months after they had announced the pregnancy whilst keeping quiet over the baby's sex. He also joked about how he was going to ensure she could fend off potential suitors in the future.
He told The Mirror at the time: "It's a girl. I'm very, very excited about becoming a daddy. I can't wait. The missus is, like, 'Don't go telling' and I said 'I won't'. I'm going to teach her football and karate and boxing. That's the first thing she's going to learn to keep people like me and Johnny (Wilkes) away."
The announcement comes just a few days after the former Take That star debuted his new single Candy on Radio 2's Breakfast Show with Chris Evans.
The single was produced by Williams' former bandmate, Gary Barlow.
The pair were seen out on the town earlier this month at the GQ Men of the Year awards in London, where Williams, accompanied by Ayda, landed the Icon Award.