A former health minister has accused George Osborne's Treasury of blocking reform of elderly care funding.
Liberal Democrat Paul Burstow said delays in tackling the issue would leave older people feeling "betrayed" by the government.
He urged prime minister David Cameron and deputy prime minister Nick Clegg to "take on the Treasury" and force through reforms to the way care is financed.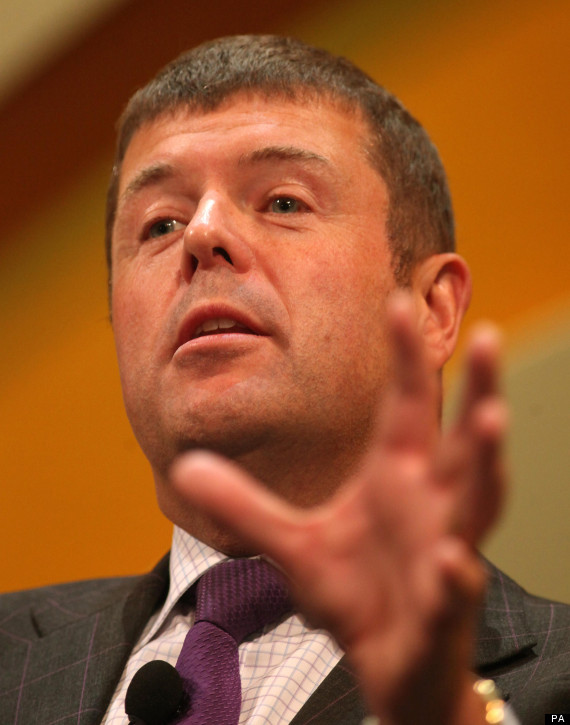 Paul Burstow has attacked the chancellor over elderly care reform
Burstow, who lost his post as care services minister in this month's reshuffle, said the longer the coalition government "kicks the can down the road", the more elderly and disabled adults and their families will lose homes and savings.
Last year a government-commissioned report by economist Andrew Dilnot recommended placing a cap of £35,000 on the amount people would have to contribute to their care costs.
But in July the government said no decision would be made on capping the sky-high bills pensioners in care homes currently face until the next spending review.
Writing in the Daily Telegraph, Burstow said: "For the thousands of families navigating their way through an often complex and confusing care system, reform cannot come soon enough.
"For too many, the experience is degrading, stripping them of their dignity and their assets."
He added: "The longer the government delays, the more older people and their families will feel betrayed."
Burstow said he feared the government lacked the will to deal with the issue of the country's ageing population.
"I fear the coalition could be tempted to put care financing back in the 'too difficult to do' drawer."
It was "far from certain that the coalition has the political will to grasp this historic opportunity".
Burstow blamed Osborne's department for the lack of progress, saying: "The Treasury's view is simple, kick the can down the road despite our rising elderly population.
"There's no sense of urgency. No recognition that left unreformed there is no incentive for families to plan and prepare.
"In the view of mandarins there is no need for change, and certainly not yet."
SEE ALSO:
Local councils pay for more than 700,000 pensioners in care homes but a further 450,000 older people have to cover the costs themselves.
In July, then health secretary Andrew Lansley confirmed plans to give state loans to pensioners moving into residential care so they do not have to sell their property immediately - a measure branded a "death tax" by charities.
Mr Lansley said he was also considering an opt-in system that would allow wealthier pensioners to be protected by a cap on future costs - but only if they paid into some form of insurance scheme.
But Burstow said: "For me and my fellow Liberal Democrats, this kind of thinking is dangerous.
"If such a scheme could work, it would have been introduced somewhere by now, yet there is nowhere else on the planet that seriously thinks a voluntary scheme could work."
In his article, Burstow said that "so far" the Treasury had "failed to smother the latest plan" to cap care costs and urged ministers to push ahead with a universal scheme.
"Ending the scandal of people forced to sell their homes to pay for care would be a legacy for this government felt for generations," he said.
"It would set the seal on a long overdue, comprehensive and genuinely popular reform of care and support in this country.
"The question now is will David Cameron and Nick Clegg take on the Treasury orthodoxy and deliver a fair funding system that gives every family in this country peace of mind?"
Labour's spokeswoman on care, Liz Kendall, said: "Labour has been warning for months that the government is kicking long-term care funding into the long grass.
"This issue has bedevilled governments of all political persuasions for many years, because there are no simple solutions or easy options.
"All the parties must now come together to try and reach consensus about how we tackle the immediate care crisis and develop a better, fairer system for the future.
"Labour has called for a meeting of the three party leaders to ensure there is genuine political leadership at the highest level on this crucial issue. We have also offered to involve our shadow Treasury team in cross-party talks.
"I hope David Cameron, Nick Clegg and George Osborne take us up on our offer and show the real leadership this issue needs and deserves."